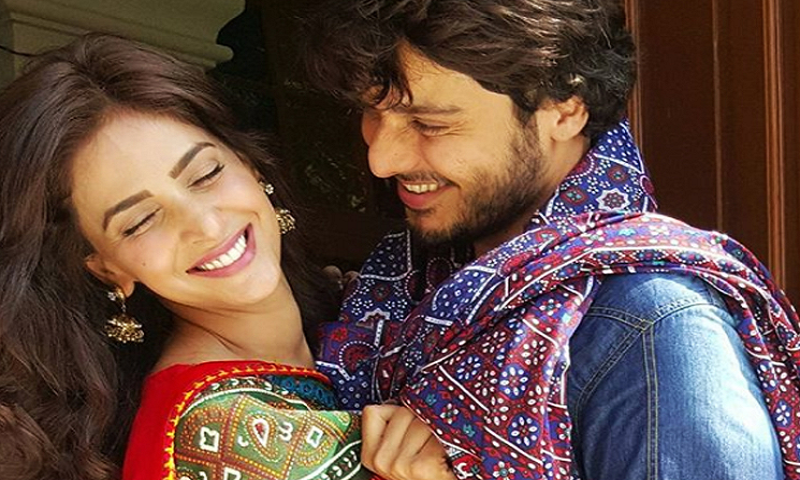 An Indo-Pak collab, the film will be screened at the Pakistan International Film Festival (PIFF) in March
Who does love good acting; acting that can convince, acting that can make you feel all sorts of emotions, acting that comes from powerhouses like Ahsan Khan and Saba Qamar together! Yep, together, the duo sizzles on screen, whether it is a drama with all their glamour shots or a simple, less spiced up, short film portraying a Sindhi folktale; a romantic love story about honor killing.
The short film, earlier titled 'Mohabbat Ki Akhri Kahani', was in the pipeline for three year and now it is finally releasing. However, the name has been changed to 'Moomal Rano'. Moomal Rano, an Indo-Pak collaboration, is based on a script by Zafar Mairaj, and has been directed by Sirajul Haq. The film has been produced by Zee TV and features Salman Saeed and Zainab Jameel in prominent roles alongside Saba Qamar and Ahsan Khan in the lead.
Ahsan Khan signs Zee TV production
According to Ahsan Khan, Moomal Rano is a festival film. It has been screening it at various film festivals across the world and has garnered amazing response globally. The film will now be screening at the Pakistan International Film Festival (PIFF) in March.
In an earlier conversation with HIP, Ahsan Khan had mentioned how the film would allow the team to raise a voice against the vicious act of killing lovers in the name of honor, "It has been ages since lovers have been killed in the name of honor in our region and by making a movie on this subject we are raising our voice against those who are involved in this heinous act", the actor had said.
Riding high on the success of her television drama Baaghi and his film Chupan Chupai, both Saba and Ahsan will set the screens on fire with their sizzling chemistry and powerful performances in Moomal Rano, of this, we're certain.