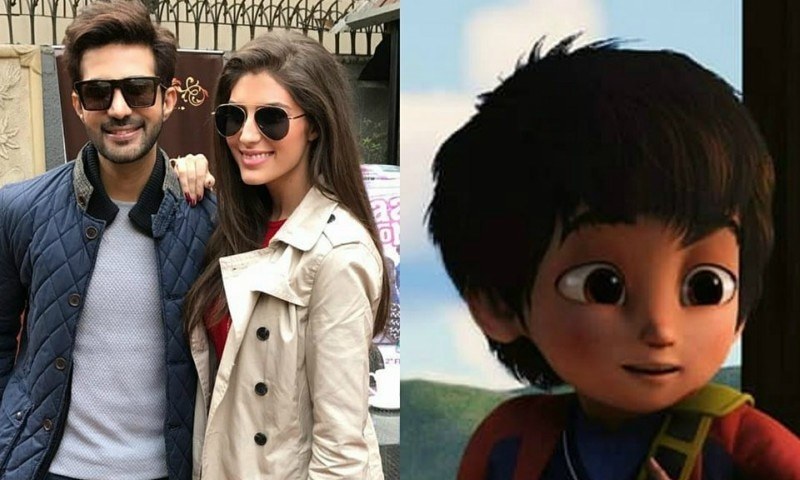 With both movies having released on the same date the animated wonder is in the lead compared to the romantic flick.
February 2nd saw the release of not one but three local movies which were different from one another in every possible way. Where one was an animated movie for the kids namely Gluco Allahyar and The Legend of Markhor , right there Maan Jao Na was a romantic film and Pari a horror flick. Now where there are no proper numbers for Pari in as yet, Maan Jao Na and Gluco Allahyar and The Legend Of Markhor are giving out a surprising result.
Now the reason why we say that is because Allahyar is a movie for the kids but since it has top notch animation even the elders are drawn to the film as watching it on the big screen is an experience which no body wants to miss out on. And with equally great music, Allahyar is in the lead. According to Box Office Detail the movie having entered its second Friday is doing exceptionally well as so far it has collected 2.75 Crores approximately.
Read : HIP Reviews: Visually stunning Gluco Allahyar and The Legend of Markhor is a treat for children
Now compared to its first Friday which was also a long weekend, the movie's numbers are better than last weeks in some places in Karachi but around 20% less than the first Friday in Islamabad; whereas in Lahore the movie is very slow. However, despite that it has managed to make a large sum of money with it still going strong.
Below is the breakup of Gluco Allahyar and The Legend of Markhor as ,
Extended Weekend (Fri-Mon).. 2.18cr
Tuesday.. 11lacs
Wednesday.. 11lacs
Thursday.. 10 lacs
Friday ....25 lacs
Total.. 2.75 Crore approximately
On the other hand is the romantic lighthearted movie Maan Jao Na which has Adeel Chaudry ,Elnaaz Norouzi, Hajra Yamin and Ayaz Samoo in the lead. With it also releasing last Friday the movie compared to the animated film has not done as great a business and so far it has only managed to collect 1.3 Crore which is quite less compared to Gluco Allahyar and the Legend of Markhor.
Read : HIP Reviews: Maan Jao Naa is another failed attempt at cliched rom-coms!
The draw back could be that critics have found the film to be lacking a good story line but despite that fact it is still running in cinema houses. According to Box Office Detail below is the break up of its earnings till now,
Week One.. 1.2 Crore
2nd Friday.. 10 lacs
Total.. 1.3 Crore
With the audiences enjoying both the movies, it is Gluco Allahyar and The Legend of Markhor which is winning hearts all over but with Maan Jao Na still in cinemas, lets see what the coming days brings for both these movies. Also we will be seeing the release of The Black Panther and Aiyaaray but will these effect our local movies earnings or not is something which only time will tell!