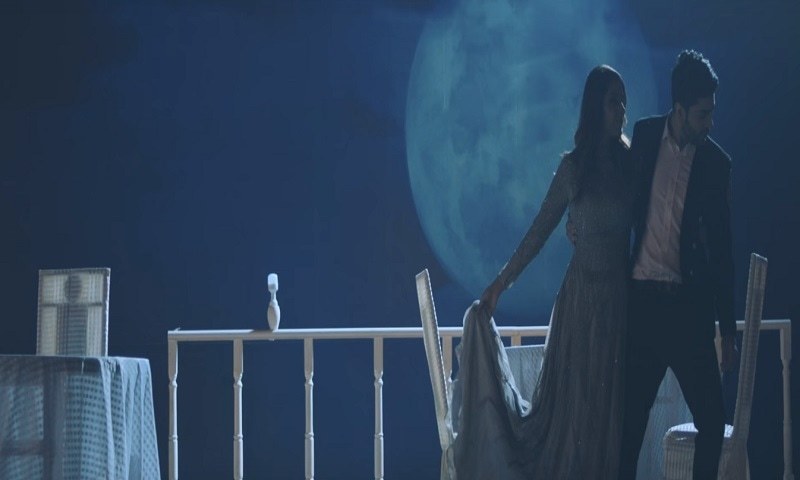 Abdullah Muzaffar, the singer with his unique voice and a special style has us amazed with his Sanam Chaudhry starrer "Besabra" and it surely tops our playlists at the moment. And now we are actually humming "Besabra hua dil, mera dil!"
The video tells a story of university students falling in love at first sight in a very casual set of events like walking in the corridor, sitting on stairs etc. Sanam Chaudhry looks super cute in the university girl avatar looks and so does our singer Abdullah. Settled in a very simple yet catchy backdrop, the video offers a great visual experience. Starting with Abdullah arriving on a heavy bike and Sanam just walking around, the story seems straight from the world of fantasies and gets one hooked from the very beginning.
Coming back to the song; the lyrics are very meaningful and that which grabs attention of the listener at once, also the catchy beat and Abdullah's heart touching voice is what adds to the song's value. Even the opening sequence is enough to convince you about Abdullah Muzaffar's voice quality. We are sure to hear more such numbers from the much talented singer Abdullah!
P.S: Directors be alert!! What an amazing chemistry they both have on screen, No?? Just Saying!!
"Rooth rooth jaye aur maanta nahi, ab tera hua kisi ko maangta nahi!"
Also Read: Teasers of Aagha Ali and Sanam Chaudhry starrer are now out on GEO