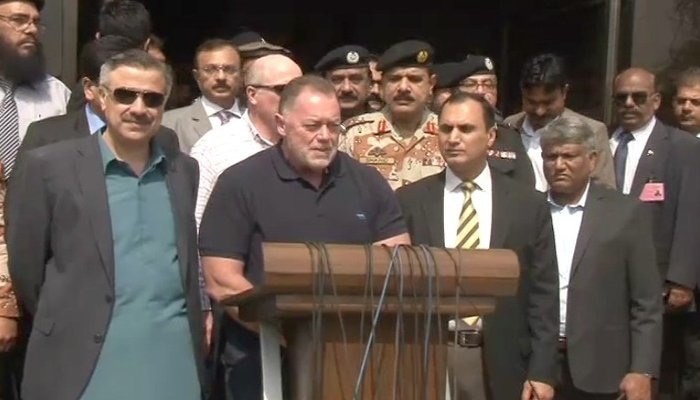 On Sunday, 12th February international consultants, visited Karachi to access and evaluate arrangement made for the final of PSL 3. Consultant Reg Dickason, spoke to the media and stated that he is satisfied with the arrangement made by security agencies.
Different roads in Karachi were closed for some time as a full dress rehearsal took place. The idea was to showcase the preparation of security agencies for the final. This included travel from airport to hotel, and then hotel to stadium and lastly back to airport as well. The distance between hotel and stadium was covered in 7 minutes and all travel was conducted according to the prearranged plan. The idea is to prepare an arrangement which is secure for the players and the crowd as well.
Connecting roads were blocked off, and helicopters monitored the air space. 4 security tiers were arranged. Having seen the arrangement Reg Dickason shared,"From what we have seen today and what was demonstrated and documentation and level of commitment by all of these people here, I am very very satisfied,"
The security expert's team will submit its final report to PCB in the next 7 days. PSL final is set to take place on the 25th of March.