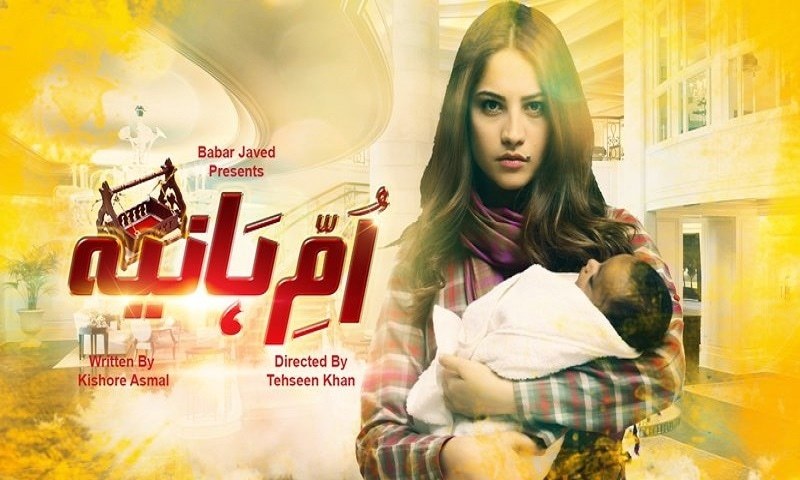 We know that Roomi has given up her dream of becoming a cricketer and now we will see her become "Umme Hania"
It is about time that we forego the gender norms our society forces us to live by, and create a social movement around sports for the advancement of women's rights. Involvement of women and girls in sport and physical activity can build confidence, physical strength, leadership, and life skills education, which can result in positive life changes!
Five episodes down and Umme Hania still has me interested enough to follow it week after week. The story is about a young girl Rumesa (Neelam Muneer) or Roomi as everyone calls her, and her aspirations of becoming a cricketer at the national level. So far we are shown that with the support of her parents and fiancé Kamil (Wasim Termizi), Roomi has managed to be a part of a training out of town and a chance to being selected for the national cricket team. While her fiancé is very encouraging, her in laws are not so much, finding every opportunity to ridicule and oppose Roomi to the point of even forcing Kami to ask Roomi to come back right after her training is over. Unfortunately, Roomi is injured while playing one of the selection games, undergoes spinal surgeries making her unable to play for the rest of the season. With a wounded heart and body, Roomi comes back home and decides to get married as soon as she is back on her feet.
Parallel to this story, we have Roomi's friend Roohan (played by Daniyal Afzal) who marries a girl Saba against his family's wishes, which leads to Roohan's family to breaks all ties of kinship with him. Heartbroken, Roohan decides to leave the country with his almost full term pregnant wife. While on their way to the airport, they are met with a fatal car accident, leaving Saba dead, and Roohan in a coma. Saba manages to give birth to a baby girl right before she passes away. Roohan's mother is notified who is naturally devastated at the news of her son's accident, but apparently is not happy about the baby. She then takes advantage of a nurse who is struggling to make ends meet, and forces her to delete all the medical records of the baby. She then abandons the baby outside in a park.
This is the gist of the story so far. Pakistani dramas are notorious for tackling important social issues, we have many such shows and now we can safely add Umme Hania to that list as well. Women are generally discouraged from becoming athletes in our society, with the most absurd justifications given: religious, social and societal gender norms. We all have, at some point, heard parents say to their daughters "why are you playing sports? That's a boy thing to do" or "don't play outside in the sun, you will get dark skinned" or "shouldn't you be doing what girls your age do" making it clear that our society has gender expectations and women are supposed to be the "attractive nurturer."
In today's time, with numerous women empowerment campaigns on the rise all over the world, Umme Hania comes at the right time and tells the much needed story of sports and gender biases in our society. While some families might allow women to participate in "feminine" sports such as gymnastics, they still will not allow girls to play "male oriented" or physically strenuous sports; and traditionally, cricket is considered a "masculine" sport. At one point, Roomi's mother in law even sites "shame and dishonor" and "inappropriate behavior" due to religious reasons as justification of her objection; I would like to point out to people with similar mentality that if a woman is following an Islamic dress code, then Islam certainly does not forbid women from participating in sports, case in point being Sarah Attar and Ibtihaj Muhammed who have both participated in Olympics while wearing hijab.
Umme Hania is written by Kishore Asmal, directed by Tehseen Khan and produced by Baber Javed. I must say, that the writer has done a tremendous job at bringing light to an issue that is not much talked about, given the apparent lack of state of the art facilities and training centers for female athletes as compared to males in Pakistan. The societal mindset needs to be changed, and for that we must first raise awareness, end gender inequality in sports on a national level and then approach with an evidence based counter argument. Furthermore, the media needs to step up and give as much "celebrity" status to the female athletes as is given to their male counterparts. Also, girls should be encouraged to play sports and participate in physical activities from a young age, even if they will not be going to play at a national level. My only objection: why could we not approach the female athlete issue only, instead of switching to yet another social issue with the introduction of Roohan's baby girl?
Neelam Muneer's 'Umme Hania' On Geo, will be different in every sense of the word!
The direction has been good so far, and the car accident scene was shot brilliantly and looked very real. The drama is quick paced and a lot has happened in mere five episodes. Everyone has done justice to their roles and Neelam Muneer is quite impressive as Roomi. Up till now, we know that Roomi has given up her dream of becoming a cricketer (which is unfortunate), and now we will see her assume the new role of Umme Hania. I am looking forward to see how she fights the society to be a mother to an orphan in the upcoming episodes. On another note: Roomi's friend Shazia gets selected for the national cricket team. You Go Girl!