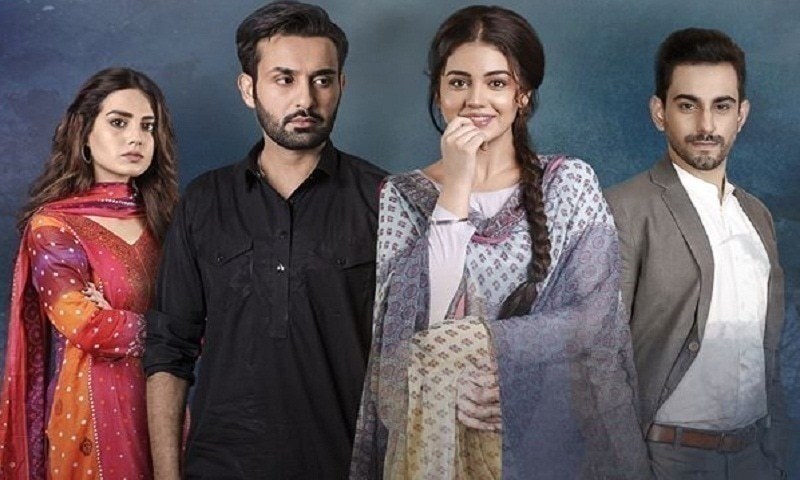 The reason why even after 19 episodes we are so drawn to Khamoshi is because it is a simple story of a girl called Arsla (Zara Noor Abbas) who doesn't wish ill for anyone but some how she always ends up hurting peoples feelings which results in her heart being broken time and time again. But in the latest episode we were glad to see her focus all her energy on completing her studies and on her new job instead of wishing for a Prince Charming to come and rescue her from the misery.
Written by Aliya Bukhari, Khamoshi's dialogues touch ones heart and we love how despite not having too many characters in the story, it gives off a fresh feel every week. Initially having started as a story between two sisters, where the younger one Naeema (Iqra Aziz) was jealous of Arsla we are also glad to see it not just stay limited to that only and now with Arsla gaining independence, we couldn't be happier for the gorgeous girl.
So what all took place in the latest episode of Khamoshi ? Well read along to find out.
Read : In Review : Will Arsla ever find happiness of her own in Khamoshi?
Now we all know that poor Bi Jaan (Azra Mansoor) had no choice but to ask Arsla to leave after Scheram (Bilal Khan) showed his interest in marrying Arsla, making her own grand daughter furious as she always wanted to marry him. Now after some time we do understand why Scheram is in such demand as he is indeed a sweetheart and deserves someone like Arsla for sure.
But not wanting to complicate things Arsla leaves Bi jaan behind and begins to work somewhere else where Scheram without her knowing is keeping tabs on her . With Bi Jaan treated very badly at home our heart went out to the lady who does not deserve this rudeness in her own home .
While Arsla is settling in her new life, Atif (Affan Waheed ) and Naeema are having fights, as still in his heart he loves Arsla and Naeema was a mistake he cannot undo. But with Iqra Aziz playing the selfish Naeema to perfection we quite enjoy watching her too along with Zara Noor Abbas every Saturday night.
With Scheram bumping in to Arsla we cant wait to see if anything positive comes out of their meeting or not but deep down inside we hope so as Arsla is a girl who deserves to be happy in her life.
Coming towards the performances, well we cannot complain about any actor not doing well as everybody has adapted to their roles quite well. But more then the men, it is the ladies namely Zara and Iqra who are the backbone of Khamoshi and because of them we tune in to see the play.
So how will it all end for Arsla, well don't forget to watch the latest episode of Khamoshi every Saturday night at 8 pm only on Hum TV to find out!