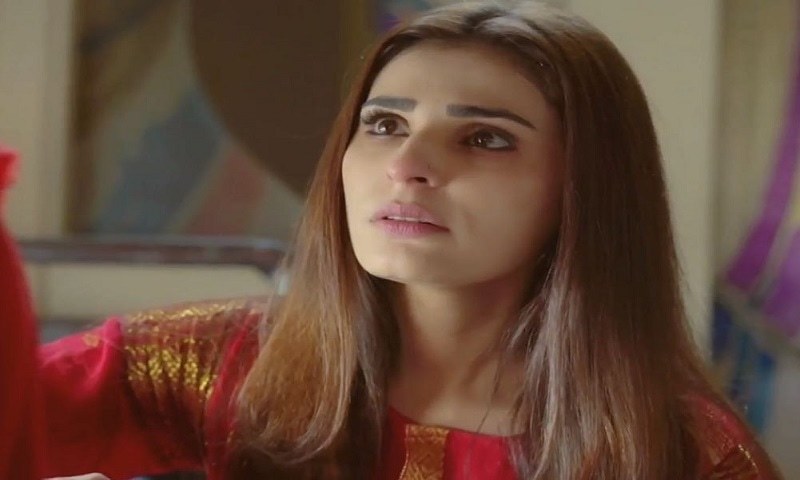 People hated Ramsha when she was being evil and now people are loving Ramsha as she has stood for Pakeeza's decisions
Sadia Ghaffar is one the emerging talented face of Pakistani drama industry. Very few actresses are there who have made it to this level of fan following with the given roles. But what's so special about her recent character in "Aisi Hai Tanhai" as Ramsha that has made audience go gaga over her character? Is it about her character or the way Sadia Ghaffar has put her efforts in to this character?
Well yes, as the character of Ramsha is full of twists and turns, Sadia Ghaffar has definitely done best as Ramsha than any of her previous roles. Aisi Hai Tanhai has already got quite big fan following. Its story is based on that one moment where life gets stuck in between holding or letting go the faith, too far from the confusion of right or wrong.
By the time we have seen some amazing turns in Ramsha's character as she realizes her input in completely destroying lives of two families and her inner peace. Giving her a chance when destiny sends Pakeeza at her doors, Ramsha has proven to be a loyal friend from being a jealous mate. The characterization of Ramsha's character in "Aisi Hai Tanhai" is so detailed that has inclined her sincerity from Hamza towards Pakeeza, be it because of her repentance or just regret! From being an evil that every other drama has in face of friend to the character navigating the story, all alone.
Aisi Hai Tanhai is an eye opener!
Apart from the character itself Sadia Ghaffar has outclassed her acting in Ramsha's character, she has given spark to her character and has proven to be best and give respective vibes from both evil and sincere phases. People hated Ramsha when she was being evil and now people are loving Ramsha as she has stood for Pakeeza's decisions. That's what the basic thing is about an actor, to portray her character in best way. Going against his once one-sided love, Hamza, to support her once most hated girl in university, Pakeeza's decisions against Hamza, Ramsha (Sadia Ghaffar) has done a classic job.
Aisi Hai Tanhai is one of the most watched and loved dramas currently on television. The story was catchy enough to grab viewers' attention at very first two-hour long episode. Living in a digital age where everything is just a click away from people anywhere in globe, story is all about how one mistake shattered everything into pieces.