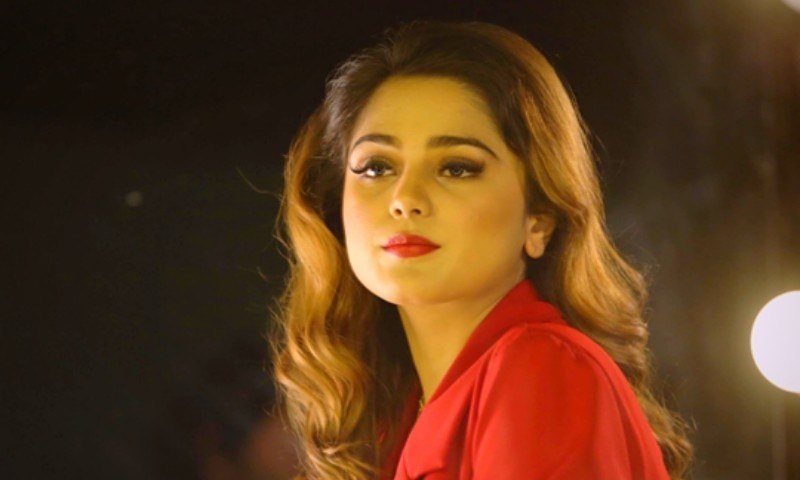 The versatile singer sat down with Fifi Haroon for a chat where she talked about her late mother, Mahira and Fawad Khan
The trade mark sign of a good singer is his/her versatility and Aima Baig is one such talented individual who can boast about her singing abilities with pride. Aima Baig has enthralled her fans with the likes of Kaif-o-Suroor , Kalabaaz Dil to Baanware on Coke Sudio plus lots more. While we anticipate her title track for the play Mere Bewafa which she has sung a duet with Aagha Ali, we had a chance to go through her recent chat with Fifi Haroon for BBC Urdu. And finally, Aima has given an insight on her dynamic personality, behind the bundle of talent she is.
Having lost her mother at a young age and now having achieved so much at just 23, Aima spoke about how it was her mother who encouraged her to sing and was in fact her first real fan as she shared, "It were my mother's blessings which were behind me when I began to sing and even today I feel its because of those prayers that I am so blessed today. She really wanted me to be successful and she loved my voice, she was in fact my first fan you can say."
Read : 5 times Aima Baig's wanderlust made us want to pack our bags and travel!
With her calling herself not at all talented, the quality which Aima thinks has made her so successful is her versatility as she said, "I think I just have versatility in me as I can make any tone and sing in that as there are many girls with beautiful voices who are just sitting idle."
But did you know that Aima has never idealized any celebrity but upon Fifi Haroon's insistence that there must have been someone, Aima did reveal how she would love to sit and chat with Fawad Khan and even Fahad Mustafa!
"They are every girl's favourite and both are brilliant," she said.
With her appearing in Mazzaq Raat and meeting many stars, it was Mahira Khan who thoroughly impressed the singer, as she revealed, "I am a huge fan of Mahira Khan as when I met her in person she is not only far more prettier but in fact she was nothing like what I had perceived as I imagined her to have plenty of attitude. But she turned out to be a complete opposite. She met me so nicely that it felt like I had known her for ages."
Read : Aima Baig is all set for her Bollywood debut this summer
Adding further," There is such innocence on Mahira's face that I hope when I reach her age even I have that on my face," expressed Aima.
With her putting her heart and soul in each and every song which she sings, Aima Baig is a rare singer who is loved by all age groups and with her voice as enchanting as her personality, we cant wait to hear more music from her soon!
In case you have not heard the complete interview of Aima with Fifi Haroon on BBC Urdu then you can do so by clicking .