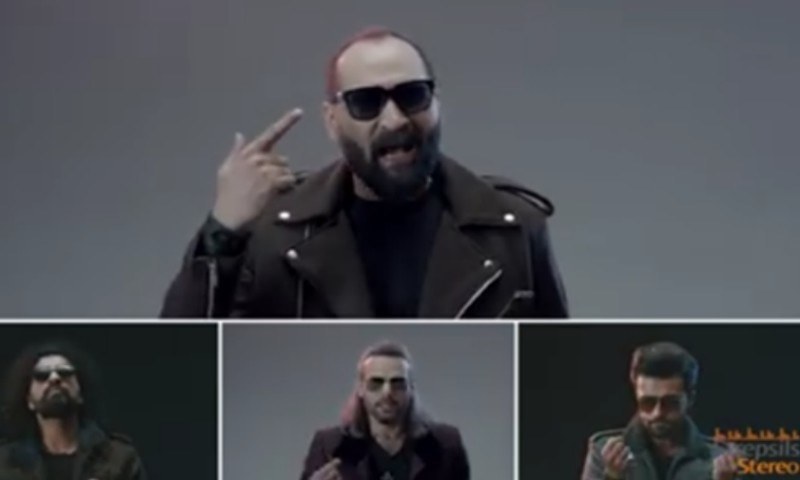 Ahsan Pervaiz, Nouman Javaid, Kumail Jaffery and Mohsin Ejaz come together to create magic on the latest track

We became huge fans of A Capella the first time we heard Khayal Rakhna as some where along the way original music had begun to die. But thanks to Strepsils Stereo who got Ali Noor on board plus many other talented musicians, we are so glad to see the team experimenting with different genres of music. The team has now released another track called Dil Jo Chahey by Ahsan Pervaiz, Nouman Javaid, Kumail Jaffery and Mohsin Ejaz and this one is a wonder again.
Now in case you have not heard it as yet then we suggest that you do as everything from its beginning till its end is worth listening to as all sounds have been made by voice, mouth, stomps and claps which sets the song apart from the rest of the music coming out these days.
Read : Colorful Acapella version of Alamgir's 'Khayal Rakhna' is the coolest thing you'll hear!
With not one, but four musicians coming together, one usually ends up hearing a mess at the end but not here as Ahsan Pervaiz has composed, produced as well as mixed Dil Jo Chahey so well that listening to it once is not enough.
Directed by Mandana Zaidi with Ali Noor being the executive producer, our favorite bit from the track is the rap and the vocal variations throughout which gives the song a new feel after every second. Now we cant pin point one musician and say that he outshone the rest as all had something unique to bring to the song in our opinion.
With Dil Jo Chahey definitely having stolen our heart, we for one have our fingers crossed for the next A Capella hit from the team, and of course the track on repeat!