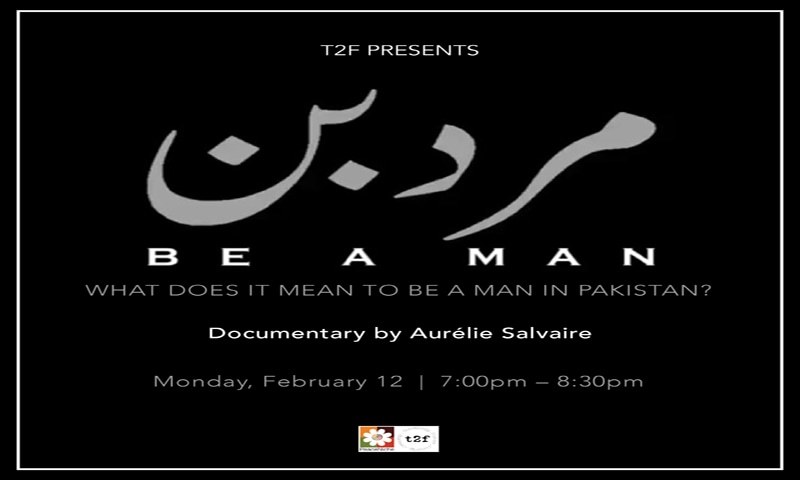 T2F held screening of documentary of Founder 'A Factor' & French Film maker, Aurélie Salvaire

Continuing in its rich tradition, T2f organized screening of documentary of Aurélie Salvaire, Mardban-be a man. Post screening there was discussion about the documentary, gender roles, feminism, and how to improve our world in general. The documentary was made by Aurélie Salvaire, a French film maker. She has been working in the social innovation field. In her past, she has worked with Ashoka, Unreasonable Institute and Impact Hub. He has organized and been a speaker on various Tedex forums. With her company, she has been running workshops across the world. Her idea of films, is based on her belief that stories can change the world. With another platform Shiftbalance, she aims to promote diversity and breaking stereotypes.
With her documentary, Mard Ban. Be a Man, she has looked at how this power imbalance creates a world, where males are often overburdened with responsibilities and certain standards. With growing inequality in the world, and increasing consumerism, it is unreasonable to just put all responsibility with one person. In the documentary, Aurélie Salvaire talks to experts of the field, lawyers, and members of the society belonging to different ages and classes. Everyone presented a different experience on how this image of being a man has made them suffer. There is a lovely moment in the documentary, when among a bunch of young boy, disagrees with the narrator when he says 'mard ko dard nahe hota' and he musters 'hota hai'.
It further goes on to talk about how this added responsibility, makes them men aloof from their family members. The lack of time on their hands, make them suffer in silence as they don't really have people to talk to. There is a distance between the children and the father. In reaction, they try to impose their ideas on the family and it furthers the division within a family. Men are supposed to be strong, angry and support pillars, while women have to also be boxed in a role of being the one who raises children. Both genders are boxed. It's a documentary, which you can relate to and touches you on different levels.
Post documentary the discussion ranged from feminism, social equity, and gender balance. Watch the documentary here.