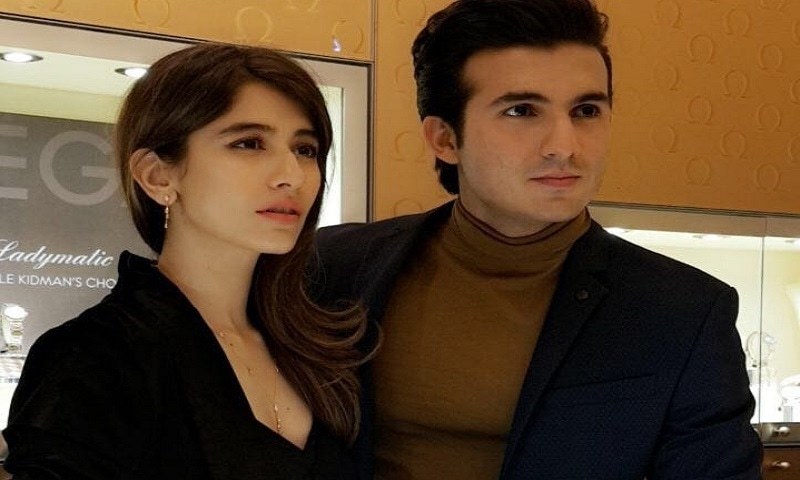 Read Shahroz Sabzwari spill out details about his upcoming film with wife, Saira.

We've love their real life chemistry, we love their bonding and we love the fact that this young couple complements each other in all aspects. If you haven't guessed by this time, which is highly unlikely, lets tell you we're talking about the very romantic and the very beautiful couple, Syra and Shahroz Sabzwari make.
Shahroz Sabzwari feels honored being a star husband
The duo has been together for more 5 years now and have been going strong. We last saw the two together in Tanhaaiyaan Naye Silsilay and now it seems their fans are in for a new treat. Yesterday, on Valentine's Day, Syra shared a cute picture of the duo together, amidst the lush green fields, giving off very intense romantic vibes.
Well here are the details you've been digging for since the pictures went out. Syra and Shahroz are finally starring in a film together. A name has not been decided as yet and so we'll call it the Sairoz film for now. Directed by Omar Isa Khan, the Sairoz film is being shot in various locations in Nawabshah. The film will feature locations with a village and city feels to it and is a beautiful love story.
On working with Syra after 4 years, Shahroz tells HIP, "We both fell in love with the script for this film. From what we've read and enacted so far, we know this film will utilize our talents best. Its a very personal story and has a very original feel to it."
The shooting went on floors on the 21st of Jan and so far, Syra and Shahroz speak of very easy chemistry on screen. "Contrary to what happens with married couples, as chemistry fails to develop on screen, we've had it very easy so far. Syra and I both take our work very seriously. We've studied our characters and our trying our best to bring out our chemistry subtly, by not going overboard. With what we've seen so far, our fans our going to love the two of us together this time," shares Shahroz.
Both Syra and Shahroz Sabzwari are commendable actors, we've seen them performing in amazing stories but sadly both their lucks misfired on the big screen. With the versatility Shahroz is currently portraying in Teri Raza and Zard Zamano Ka Sawera, we feel there is a big chance, the upcoming Sairoz will allow him to further broaden his horizon and score big time on the cinema along with his beautiful wife, Syra. Stay tuned to HIP because soon we'll bring you more news on your favorite couple and their upcoming movie!
Shahroz Sabzwari to star alongside Meera's sister Shaista Abbas in upcoming drama serial 'Seep'