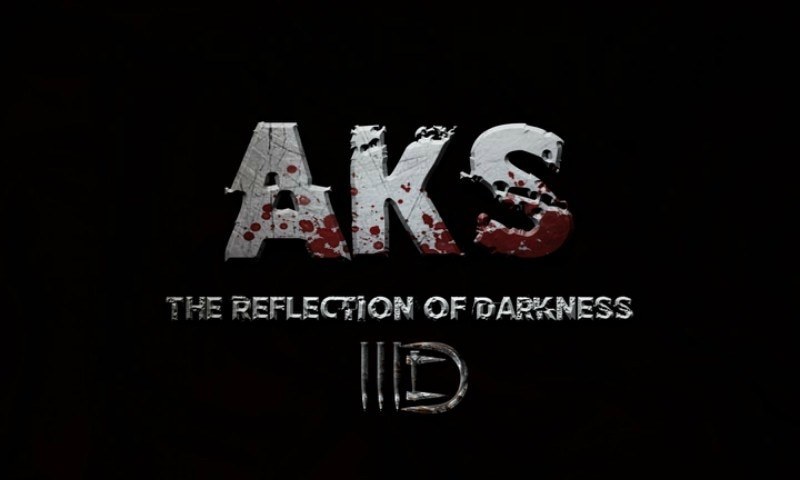 The news was revealed to us by Arslan Sheraz from MV Films which has made us super excited for the project!
With the film industry experimenting with different genres as we have witnessed ever since the revival of cinema took place, it was some time back when we bought you guys the news about a Dubai based film production company called MV Films, which, in association with Asim Saadi Productions were making a horror film called Aks.
The film will also see Meera making a special guest appearance in the movie alongside a strong cast. With Pari having recently been released and received a luke warm response, things look a bit gloomy for the horror genre in Pakistan. However, we for one look forward to watching Aks as the makers just revealed to us how the film is going to be Pakistan's first horror film in 3D, making us super excited for the project to hit cinema houses soon!
Directed by Asif Pervez, the movie will feature a string of actors including Roman who is the lead followed by Faiza Asif, Arslan Sheraz and Jyoti Dagar to name a few.
Read : HIP Exclusive: Meera to make a guest appearance in the movie 'Aks'
But talking about Aks being made in 3D the news was given to us by Arslan Sheraz who is the head of marketing for MV Films as he shared, "We are excited to tell you that our upcoming feature film called Aks will be Pakistan's first horror feature film in 3D and it was after certain discussions and planning that we came across this idea so to provide real scare to the audiences this year."
Now naturally with the film being in 3D that would make the entire experience even more thrilling and realistic .
But where we remembered that the movie was all set to release this month right there Arslan told us the release has been delayed and the final date will be revealed soon.
And this was not all that was told to us. As Arslan also shared, "The teaser of the film will be out next month along with the first musical track and we hope to grab peoples interest so they watch the first Pakistani horror film in 3D."
Aks has been shot in Dubai and the music score of the film will be enjoyed by everyone as claimed by the producers. The team has striven hard to produce something of high quality which they believe can give any Bollywood music a run for their money, claims Arslan.
Here's a shout out to the confidence of team Aks. HIP would like to wish the entire team all the very best with Aks and here is hoping that it is a huge success once released.