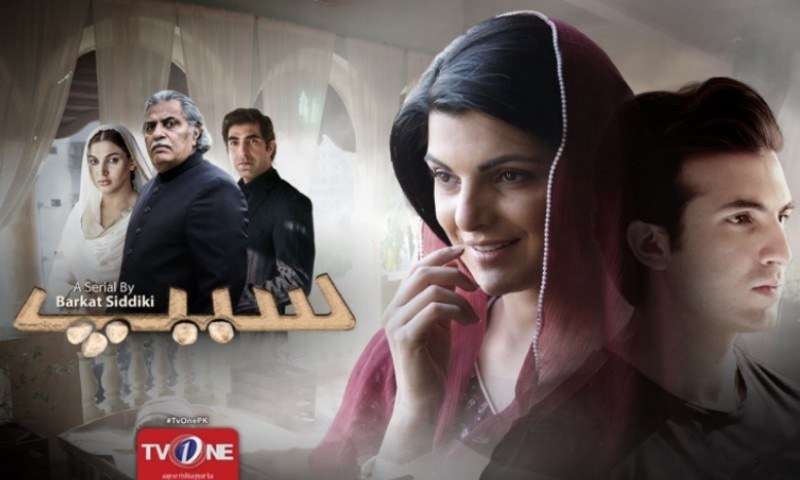 With Shahroz Sabzwari & Shaista Abbas (Meera's sister) in the lead the teasers promise a love story worth following
TV One has never disappointed as far as drama content is concerned. The channel believes in trying to bring forth as many diverse topics as possible to grant the viewers plenty of choice as can be seen when they put on air Dhund, a horror/suspense based thriller.
With us following the Adnan Siddiqui starrer Ghughi where the channel introduced Amar Khan , we have some more great news for you all as another drama is about to go on air by the name of Seep which has Shahroz Sabzwari in the lead along with Meera's sister Shaista Abbas who will make her debut with this and by doing so we believe that TV One is setting a great example by introducing new talent and faces to the industry especially in their huge mega serials.
Written by Samra Bukhari, whose plays Silsilay and Bholi Bano we simply love, the story has a dominating head of the family in the form of Usman Peerzada as Nawab Waqar Ahmed who despite being poor now remains egoistic and arrogant. Residing with his daughter and grand daughter he is not exactly your loving member of the family as he runs everything with an iron fist!
With the teasers of Seep now out as well, one thing which appeals about the play besides the story is an introduction of a new actor in the form of Shaista who as we mentioned above is Meera's sister and so naturally our expectations are high from her. Also from what little we have seen so far she does not disappoint and looks good with Shahroz who will essay the role of Bilal, an honest and a loyal person who falls in love with Durre -e-Adan played by Shaista. But where he seems respectful he also has a impulsive nature making us look forward to watching the play soon.
Read : Shahroz Sabzwari to star alongside Meera's sister Shaista Abbas in upcoming drama serial 'Seep'
Talking about Durre-e-Aden well she comes across as some one who is very principled but since she lives with her strict grand father Nawab Waqar she is confined to a restricted environment but respects her family traditions until her education begins to transform her.
So an interesting blend of characters, we will also see Sana Fakhar returning after O Rangreza as Zebunnisa , who falls madly in love with her cousin Nawab Waqas (Shamyl Khan) but is forbidden by her father Nawab Waqar to marry and her timid personality makes her accept her fathers decision quietly. But will she ever find happiness of her own and will Durre-e- Aden and Bilal get married, is what we look forward to finding out in Seep once it airs from March 9th every Friday at 8 pm only on TV One.
Produced and directed by Barkat Sidiki, the cast also includes Tara Mehmood, Imran Bukhari and Faheem Abbas to name a few . With a intriguing story line as well as a impressive cast we are pretty excited to watch the first episode of Seep soon.