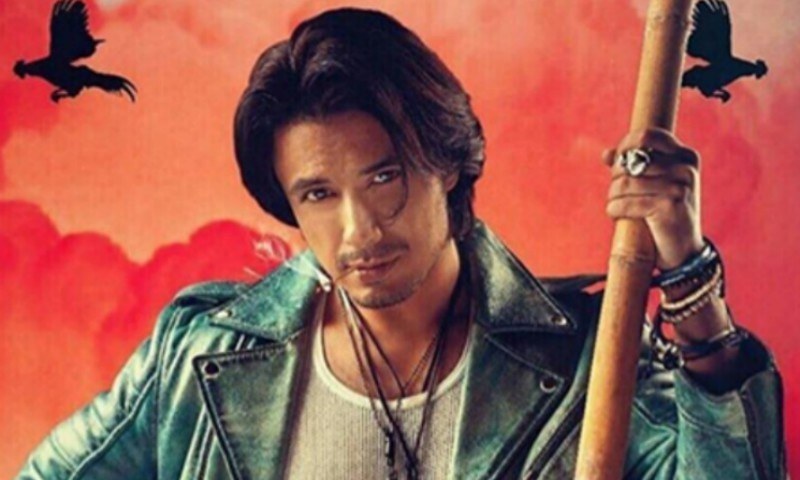 From Priyanka Chopra to Mahira Khan, it seems everyone is highly impressed and is super excited for the film!
It has been a while since we saw singer turned actor Ali Zafar on the big screen. And so as soon as we had heard that he was all set to make his Pakistani film debut with Teefa in Trouble we naturally were excited as the name itself suggested that this was not going to be one's typical run of the mill story line. Now, with the teaser having been released at the PSL opening recently, we are so glad to see it live up to our expectations as despite not having shown much dialogues the well made teaser has impressed all those who saw it and made them look forward to watching the movie soon!
Besides Ali, Teefa in Trouble also marks the debut of Maya Ali in the world of films as well as of Ahsan Rahim as the director of the movie. With the teaser now finally out, one thing which was touching to see were stars both locally and as well as in Bollywood take time out to send warm wishes to Ali Zafar and the team which proves that people of both nations want to live in peace and share a great rapport with one another.
Read : Teefa In Trouble Teaser Answers What We All Wanted To Know!
Now the Bollywood star who shared a very sweet message for Ali after the teaser was released is non other than Priyanka Chopra who in a very inspired Imran Khan style wrote,
'Tighten your seat belts, hold your breaths, kyunke Teefa aa nahin raha, Teefa aa gaya hai!'
Even writer/director Ali Abbas Zafar with whom Ali worked in India for Mere Brother Ki Dulhan called the teaser superb.
And if that was not enough even our own stars were left mesmerized with the teaser as they posted ,
With Teefa in Trouble all set to release this year on 20th July, there is a lot of excitement for the movie in the air as it promises to be worth watching on the big screen for sure!