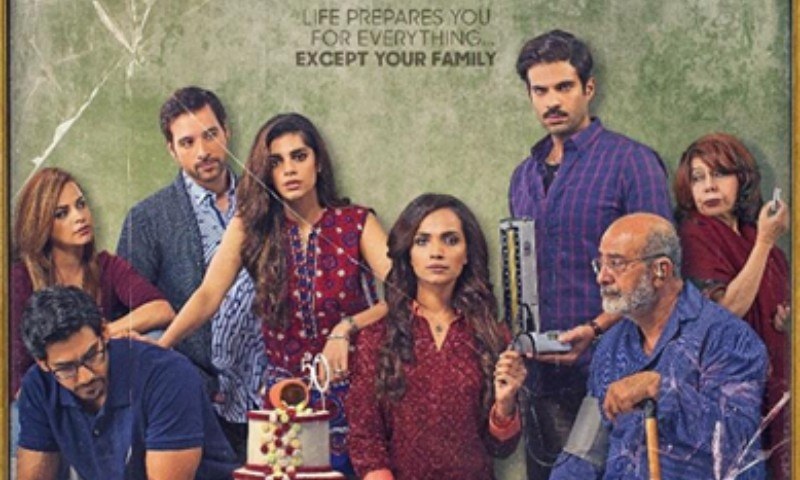 The premiere will take place on the 13th March and will be attended by the cast as well as other stars and VIPs

This year hasn't seen a great local movie which the viewers have loved and gone again to watch except for Gluco Allahyar and the Legend of Markhor which was more for the children than the elders. And so recently when we saw the trailer of the Sanam Saeed, Adnan Malik and Aaminah Sheikh starrer Cake -the film we got super excited as here is a project which has a great cast on board as well as a story which we think the audiences would enjoy watching. From what little we have seen, Cake looks impressive and because of these reasons most probably the film is about to receive its world premiere in London's West End which has made us super proud of the entire team.
This marks the first ever World Premiere of a Pakistani film to be held in London's iconic home for international film premieres, Leicester Square and what is more is that West End will lay the Red Carpet to welcome the stars Aamina Sheikh, Sanam Saeed, Adnan Malik and Beo Raana Zafar; director Asim Abbasi as well as producer Sayed Zulfikar Bukhari alongside a who's who guest list of celebrities and VIPs.
Read : The trailer for Cake is out and its has us looking forward to the film!
Cake is a co-production between UK and Pakistan and it is because of this reason the film has generated quite an interest the world over, especially with such a intriguing trailer which also promises to have powerful performances by all the actors on board.
The cast will be present in London on the 13th March for the film's world premiere and from thereon they will also embark on a UK-wide tour of public appearances.
A family drama, produced by Indus Talkies and ZAB Films with it being distributed internationally by B4U Motion Pictures and in Pakistan by Excellency Films, Cake deals with love, loss and responsibilities as the aging patriarch of the Jamali family is taken ill and his eldest daughter and sole caregiver, Zareen, is forced to reconnect with her sister, Zara, on her return from London, making us look forward to watching the movie once it releases all over on 30 March 2018.