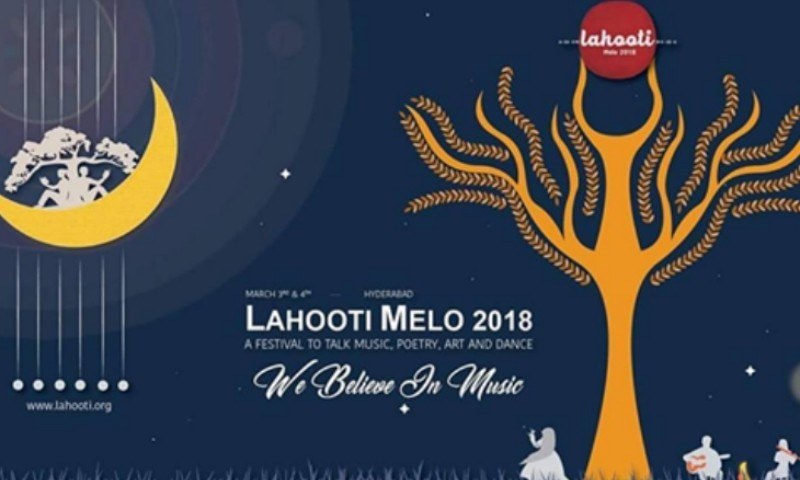 Aaminah Sheikh, Sanam Saeed, Adnan Malik, Humera Channa to name a few will be present at the festival for sure!

People need sources of entertainment besides television and what better way to provide that than by hosting festivals as they have become quite a rage in the country past couple of years. With the recent Lahore Literary Festival having attracted quite a gathering it seems that another annual festival is about to begin in Hyderabad called Lahooti Melo which has us looking forward to it immensely.
It was five years ago when Lahooti began and this year marks their 3rd edition. As the last two were received with quite a lot of warmth, this year, a huge audience is looking forward to the festival. Also this time around it will host a lot of stars from different societies who will talk about music, dance, poetry and arts as well as conduct work shops since the organizers believe that by creating such events one can inspire social change and begin to transform our community, country along with the world.
Read : Lahore Literary Festival to begin from Feb 24th!
With us agreeing completely with there philosophy, lets see what does the Lahooti Melo have in store for us this year!
Now Cake is a movie which has everyone looking forward to it as it deals with emotions as well as family politics beautifully from what we have seen so far in the trailer. This year, at the Lahooti Melo Aaminah Sheikh, Sanam Saeed and Adnan Malik along with the team will be very much part of the festival where they will talk about their movie which is all set for its release on March 30th.
Besides talking about movies, advocating for music curriculum will also be discussed which will see Khalid Anam as one of its speakers.
Jami Mehmood whose movie Moor we love even today will also grace the occasion with his presence as he will discuss along with Noor ul Huda Shah and Timothy Patrick folklore finesse; meaning that the discussion will be about why do writers/producers dress old tales in new clothes and how filmmakers (for instance Padmaavat) struggle in presenting old stories.
Other celebrities who will be part of the festival on the 3rd and 4th March in Hyderabad includes the band Aaroh, Laal, Irfan and Zoe, Abbas Ali Khan, Abid Brohi and Humera Channa to name a few.
And if that was not all, even two time Academy Award winner Sharmeen Obaid Chinoy's station of virtual reality documentaries will also be part of the Lahooti Melo.
With an interesting lineup, the Lahooti Melo, will be an interesting change as it will allow for a good interaction between the audience and their favorite celebrities.