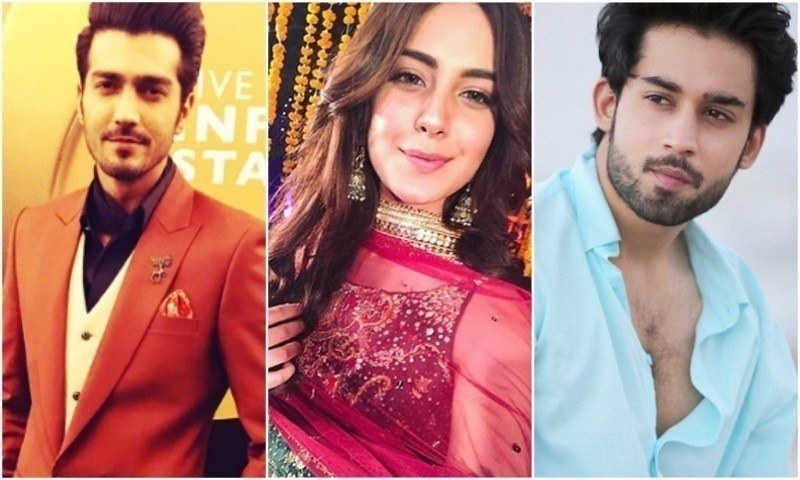 With Heer finding out about Jamal's death ,the story has become intense with her adamant to hold Shahmeer accountable!
We are always on the lookout for new plays so when we had heard that Iqra Aziz and Shehzad Sheikh were pairing up once again for a drama called Qurban we naturally felt quite excited and began to follow the drama with its impressive cast on board.
The story revolves around Heer and Jamal who fall in love and secretly get married while Heer is already engaged in her family since childhood. And so she is forced to undergo another Nikah while still married to Jamal! But with 15 episodes down the story has taken a complete U turn and its a rather interesting one, ought not to be missed at all!
Writer Zafar Mairaj never disappoints with his stories as each character is so well planned along the plot that when you hear that it is a play penned down by him there is a clear indication that it is not to be missed. Zafar Mairaj is one of the best writers we have as his dialogues are from the heart and by the time the drama finishes one has formed an emotional bond with each of his characters.
So what happened in the latest episode of Qurban ? Well read along to find out as this was a very interesting episode indeed.
Read : In Review: With Heer caught between Jamal and Shahmeer "Qurban" is a drama not to be missed
Heer (Iqra Aziz) and Jamal (Bilal Abbas Khan) were both shot at by Qaiser ( Omair Rana) which resulted in Jamal dying and Heer in the hospital while poor Shahmeer (Shehzad Sheikh) who saw everything runs towards the couple as soon as he sees them fall to the ground while shouting at his brother at the crime which he had just committed!
But with Shahmeer present at the scene he is arrested and till the latest episode he has not uttered a word to anyone that it was Qaiser who shot the duo and not him. With Jamal now dead, it was heartening to see this character finish as we had hoped to see more of him but then again with the plot thickening as now Heer has learnt the truth about Jamal and wants to avenge his death from Shahmeer maybe this was for the betterment that Jamal made his exit.
Now one thing which made us wonder was the fact that how can Qaiser stay quiet and see his younger brother be beaten up by the police as they both know he is innocent. But since he belongs to a family which is quite stern emotions are not exactly Qaiser's cup of tea.
Read : In Review: Powerful performances make Qurban a delight to watch
With Qaiser and his grandmother ( Shamim Hilali) finding ways to free Shahmeer they now ask his mother to lie to Heer's parents and tell them that she made him do everything in the name of honor proving yet again that to save their own they will stoop to any level as now only if Heer's parents pardon him he can be free.
So a lot is in store in the coming episodes and we quite like the way the drama is shaping up. Despite being a sober drama there is never a dull moment as each scene by director Ahmad Bhatti has been executed quite well with great performances by Iqra Aziz and Shahzad Sheikh. Both actors, with each of their plays, are getting better and better.
So what will happen next in Qurban ? Well tune in every Monday night at 8 pm on ARY Digital to find out.