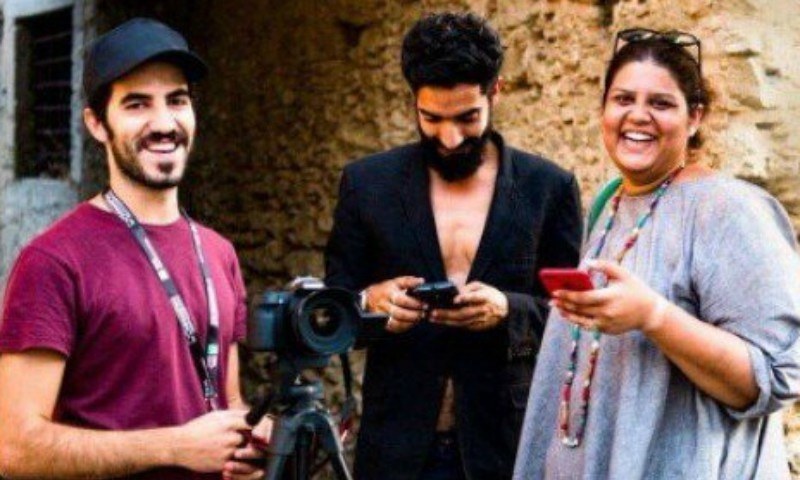 Directed and written by Saira Mansoor, this is a first from her and will be screened at the festival on May 01, 2018.
It's time to celebrate another Pakistani talent who will soon be heading over to Italy for her short film's screening. The short film titled, "The Golden Ticket," being written and directed by Saira Mansoor, has been officially selected for screening at The Cefalu Film Festival, Italy.
It's a moment of immense pride and excitement to learn about a Pakistani fellow getting international fame and recognition for her hard work. After the huge success of Saawan, which has bagged numerous awards at various film festivals including submission at Pakistan's official Academy Awards, Saira Mansoor has taken the stage as the next big emerging filmmaker!
Read : Saawan makes us proud yet again!
For an emerging filmmaker like Saira, nothing can be more rewarding than her work being appreciated by the International fraternity and that too when she is just starting out her filmmaking journey.
The Golden Ticket is a short film that takes inspiration from real-life events revolving around the stories of people who lack motivation in their lives and inspires them about how faith can be used as the central helix for building the will power around it.
The film was earlier nominated in Asia Peace Film Festival where more than 900 films were submitted out of which 70 had been selected for screening.
Taking pride in our diversified Pakistani talent, Team HIP would like to extend its best wishes to the entire team of The Golden Ticket for its screening at The Cefalu Film Festival on May 01, 2018.