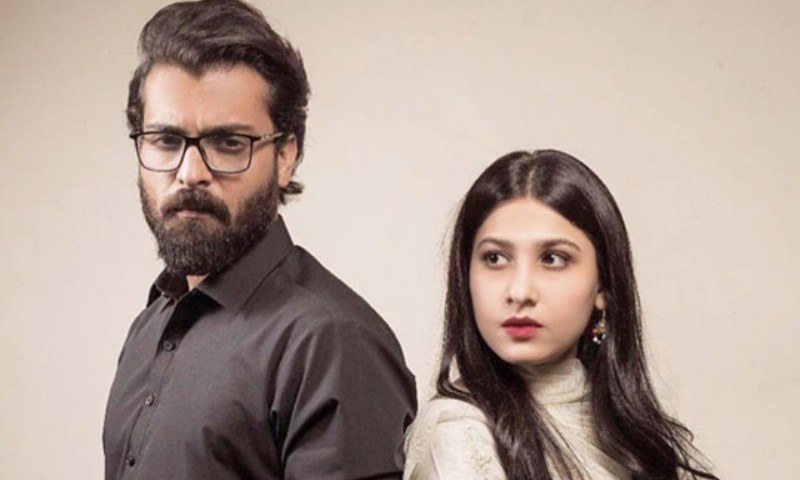 Having loved the roles being played by her in drama serials titled, "Gumrah" and "Dil-e-Janam," Hina Altaf has led us to believe that she is an actress who has a natural flair for acting, and that's what makes us watch her dramas with so much interest. She is indeed a valuable addition to the new lot in the industry, busy making the right moves. Recently, we stumbled upon a picture announcing Hina Altaf's new project with Asad Siddiqui, and therefore, we decided to get in touch with her to know more about "Yeh Sodai," which is the working title at the moment.
Directed by Imran Baig and written by Ramis, the story is about a girl who lacks self-confidence as revealed by Hina.
"She is a character who is very feminine as well as very hospitable as she asks everyone whether they have eaten food or not. She has no such dreams or aspirations of any sort," she further described.
"I am trying to make this character look as real as possible as I feel that there are girls who have everything working in their favor from beauty to be able to cook well but what they lack is the power of self-confidence," said Hina while sharing her opinion.
Read : Hina: "I'm done with weepy and enchanting girl-next-door."
With us wanting to know what made Hina say yes to the script, she replied;
"My role in Gumrah was extremely negative so I thought that I should be doing something positive now."
Sharing a comment on how it feels to be working with Asad Siddiqui, she said;
"Working with Asad is like having a blast on the set as he is so funny and he is so childish that one cannot help but laugh at whatever he does. Sometimes, he has a non-serious attitude about himself but at the same time, he is a very supportive co-actor."
Speaking about the plot, the story revolves around Hina in a leading role who is being admired by three men with Asad being one while the other two being Faizan Khawaja and Syed Arez who has been our favorite in Bholi Bano.
'Working with Faizan Khawaja has also been a good experience as I know him and Asad for quite a while; however, I haven't worked much with him earlier. I'll be doing more scenes in this serial," she shared.
Read : Get Together For Funtastic Fun As Hina Altaf Becomes The First Ever Fanta TMO!
Closing the interview, Hina left us with a pleasant surprise revealing that she will be signing some exciting project very soon. Stay tuned to HIP to find out more!