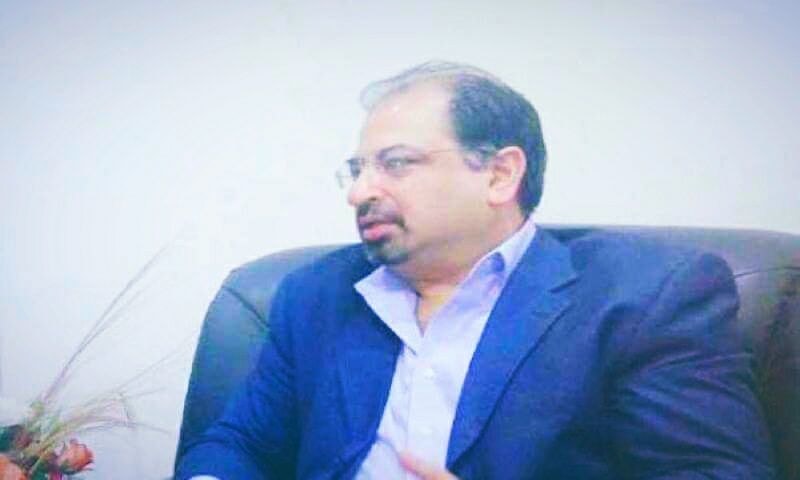 Keeping in view, the commonality between social and cultural values, Malik thinks Pakistani films can be relevant in KSA
The film industry is a two-way exchange between cinemas and filmmakers. Screening is important for films just as the making of new films is important for cinema houses. The good thing about the exchange is the fact that it's not limited by borders. In fact, where there is an open market, filmmakers need to tap resources and make sure that their films are screened and brought in front of the whole world.
Talking to the Saudi Gazette along similar lines, Irfan Malik, Senior Vice President, ARY Films and the son of the most prominent film producer/director of Pakistan, Pervez Malik (late), shared how he considers Saudi Arabia to be a huge market for Pakistani films.
'Parchi' to be screened in Riyadh, KSA, as the first Pakistani film on 19th and 20th January!
Malik spoke to Saudi Gazette during a visit to Saudi Arabia to check the potential of the cinema industry in the region, after an announcement regarding the commencement of commercial cinema houses from March 2018, was made.
While talking to the publication, Malik expressed, "We are very well connected with Pakistani films and have a network of 8 TV channels through which we are promoting our films. So we certainly wish to become exclusive distributors of Pakistani films in Saudi Arabia."
"I have been in the TV & Film Production industry since 1998 whereas I have been associated with ARY Films for the last 3 years. ARY Films is the biggest and well-established production and distribution house of Pakistan and currently, we are looking for international markets besides Gulf regions including Bahrain, Kuwait, Oman and UAE."
Irfan Malik's agenda conveyed the fact that Saudi Arabia, with its Urdu-speaking population, can prove to be a very lucrative market for Pakistani films. Keeping in view, the commonality between social and cultural values, Malik added that Pakistani films could be more relevant for release in the region as well.
Malik also praised the Saudi Arabia's Vision 2030 that is aimed at the development of the information and cultural sector including arts, literature, theater and cinemas.