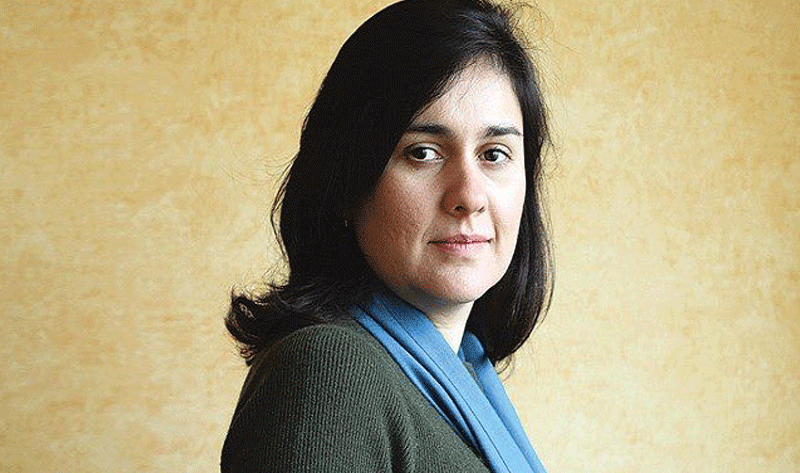 Around 16 books have made it to UK's most prestigious Annual Book Awards with "Home Fire" being one of them
We have always been huge fans of Kamila Shamsie whose book "Salt and Saffron" still remains our all-time favorite. With her seventh novel, "Home Fire," being recently longlisted for the Women's Prize Award for Fiction 2018, the Pakistani writer has added another achievement to the list of her accolades.
Having both Pakistani and British nationality, she wrote her first novel In The City by the Sea while being in college, which finally got published when she was just 25, getting her shortlisted for the John Llewellyn Rhys Prize in the UK.
Having come a long way since then, Shamsie has received the Prime Minister's Award for Literature in Pakistan in 1999. Some of her other achievements include getting longlisted for the 2017 Booker Prize and shortlisted for the Costa Book Awards for her novel, Home Fire.
While receiving the news during travelling, the author was naturally thrilled as she tweeted;
"Well! Thank you on-board Wi-Fi for delivering this news while I'm in the air (and now over the moon)"
Having been founded in 1996, Women's Prize Award for Fiction was set up to celebrate excellence , originality and accessibility in writing by women throughout the world .
Read : Kamila Shamsie's 'Homefire' shortlisted for 2017 Costa Book Awards
This platform is UK's most prestigious Annual Book Award for fiction and around 16 books have made it to the selection with Home Fire being one of them.
Speaking about the story which was even liked by The New York Times, the plot is full of suspense and heart-break as it revolves around an immigrant family driven to pit love against loyalty with devastating consequences.
The list of those shortlisted will be announced on April 23.
Will Kamila Shamsie's Home Fire bag another award this year? We'll have to wait and watch!