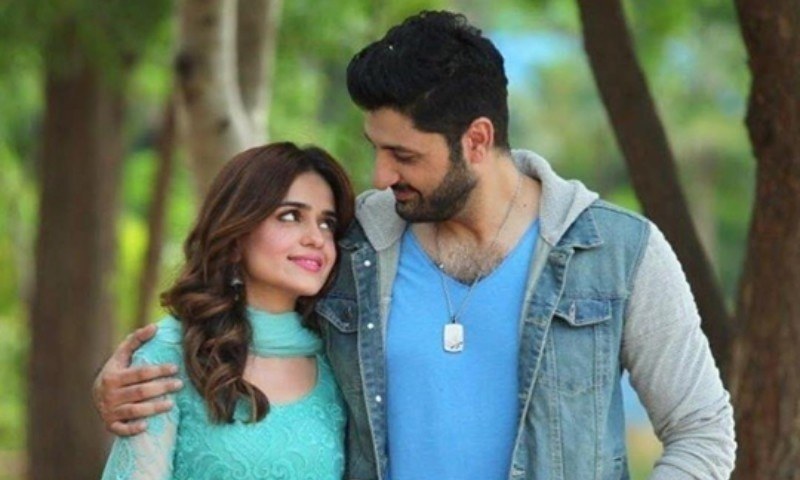 After having seen the promos of Aik Thi Rania and then watching the first few episodes we began to like the drama which has Sumbul Iqbal and Syed Jibran in the lead. However, having missed out on few episodes, last night, we decided to catch up on the story to see what had become of the once top position holder Rania.
But what we saw left us feeling sad for not only Rania but her family itself. Girls who are high achievers need to be appreciated in the family where they marry as well because that's the only way they can excel in their lives in the future as well.
Written by Madiha Shahid, we like the concept behind her story as it is quite different and we hope that with 19 episodes having aired so far, the coming ones see Rania stand up on her own two feet for the sake of herself as well as her son.
So what took place in the latest episode? Well read along to find out.
Read : Sumbul Iqbal & Jibran pair up in 'Aik Thi Rania'
Now we all know that Fahad ( Syed Jibran) could not stand coming second to Rania (Sumbul Iqbal) in college and traps her into thinking that he loves her so her mind gets diverted from her studies which paves way for Fahad to grab the first position.
But with Rania over hearing his true motives, she is heart broken and from there the story takes a new turn. Now Rania is married to a very selfish and rotten man called Ayaz played brilliantly by Paras Masroor whom we are enjoying watching in Aangan as well. Ayaz only agreed to marry Rania as she was well educated and would earn for him. This union literally broke our heart as she had the potential to be a success in life but sadly due to circumstances she ends up with Ayaz.
Now if you thought that Rania would lead a happy life then that is not the case. Everyone from Ayaz to the mother in law hates Rania and keep her in a very strict manner with no money in hand.
Last night we also saw Fahad get promoted in his bank to a top level which was his parents dream but still deep down inside with maturity upon him he feels guilty for what he did with Rania especially after meeting Ayaz at a mall with another girl!
Read : Aik Thi Rania begins on an impressive note
Fahad keeps sending presents for Rania's baby but she firmly tells him never to contact her again. However, the hurt on her face still tells us that she truly loved him with all her heart. In the coming episodes we hope to see the old Rania who gets that spark in herself to become something and utilizes her education well to make something of herself instead of depending on her new family for each and everything.
Talking about the performances, we like seeing Sumbul playing the role of Rania as she has that innocence about her which draws you towards the character, so much so that you by the end of the episode feel for her and hope that life brings her happiness soon. Syed Jibran is an actor who gets so involved in each role he plays that immediately he becomes that character. It is this honesty with his work which has made Syed Jibran such a sought after actor today. Paras Masroor is a versatile actor whom we are glad to see in the play, as he, along with the two stars brings his own charm to the story. Ek Thi Rania has the potential to become something big provided it is not stretched at places where not needed.
So still going strong don't forget to watch the next episode of Aik Thi Rania every Friday night at 8 pm only on Geo TV.