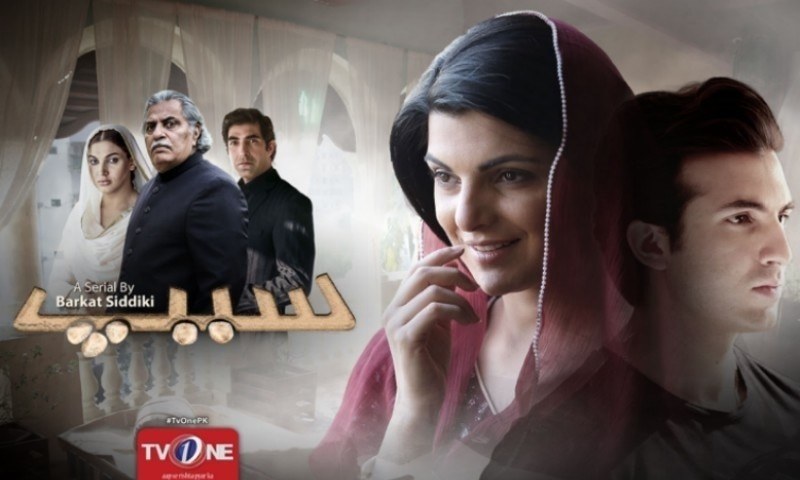 The inclusion of Shaista in the play has us hooked to screen as she has completely gotten into the skin of her character
Starring Shahroz Sabzwari and Meera's sister, Shaista Abbas in the leading roles, a new drama serial titled, "Seep" went on-air this weekend on TV One. With the teasers that looked quite promising and interesting, we couldn't help but watch the first episode where Shaista Abbas and Sana Fakhar kept us captivated till the very end.
Written by Samra Bukhari, the story features a dominating head of the family being played by Usman Peerzada as Nawab Waqar Ahmed, who despite being poor, now remains egoistic and arrogant. Residing with his daughter and grand-daughter, he is not exactly a loving figure in the family as he runs everything with an iron fist!
Read : Seep is all set to air from 9th March on TV One and we are super excited for it!
Durre-e-Adan (being played by Shaista Abbas) is a very simple yet friendly girl whose stern grandfather, Nawab Waqar does not give her permission to study further or even step out of the house but with Durre-e-Adan always curious to know about what is happening in the world around her, she confides in her paternal aunt, Zebunnisa (being played by Sana Fakhar) about how unfair her grandfather is being to her to which Zeb asks her to calm down.
The story progresses when an old servant of Nawab Waqar called Munshi Jee comes to meet him. Munshi Jee has progressed by leaps and bounds with his son about to enter university, giving us the hint about Shahroz's entry in the play.
Nawab Sahab is being shown in a financial crisis while he's thinking of ways to gather money to get his house painted as his eldest daughter shall soon be arriving from America for a visit.
With Zebunnisa coming across as a dutiful daughter, she takes out her precious jhumkas, that were given by a man whom she loved, to sell so that her father could pay easily. However, what exactly happened with Zeb is yet to be revealed. All we can figure out at the moment is her yearning for her lost love.
The inclusion of Shaista in the play has us hooked to the screen as she has completely gotten in to the skin of her character making us look forward to knowing more about the pretty Durre-e-Adan being played brilliantly by her.
With a story which promises to be an emotional roller-coaster ride along with a great cast on board, we are anxiously waiting for the next episode of Seep on Friday night at 8 pm only on TV One.