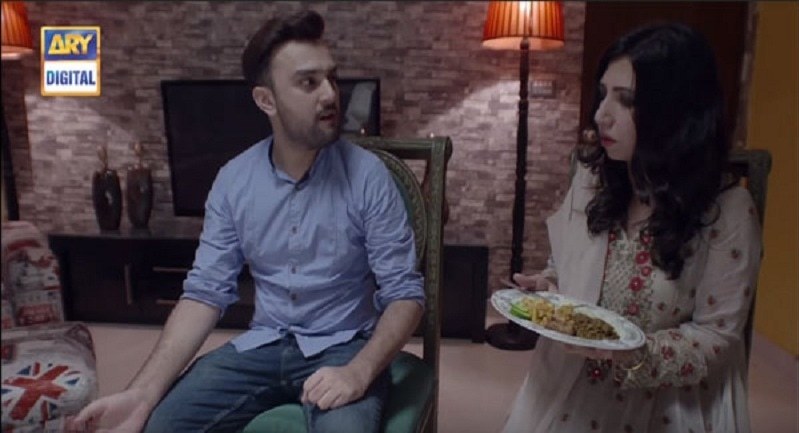 Kashf Foundation's "Aakhri Station" sheds light on the unfortunate circumstances faced by the most vulnerable minority
Women are considered a minority worldwide (a minority literally means fewer in number but according to sociology, it means being a sub-ordinate to a dominant group), a race that has been subjected to violence in even the most developed countries. According to a poll in 2011, Pakistan is the third most dangerous country for women in the world. It indicates that more than 1000 women are murdered in "honor killings" every year and about 90 percent of Pakistani women suffer from domestic violence of some sort.
The plight of women described in Aakhri Station revolves around the same heart-breaking and untold miseries being faced by the minority. To raise an issue, one must acknowledge that the problem exists before acting upon it to look for solutions. Many blame it on religious oppression but the reality is far more complicated. There is a certain mentality that is deeply ingrained in a society like Pakistan, where a woman must live in a culture as defined by the male figures in their lives, even though often times, these women are the breadwinners for their families.
Read: Akhri Station starring Sanam Saeed, Nimra Bucha and others to air from 13th February
Kashf Foundation's Aakhri Station throws light on the unfortunate circumstances faced by Pakistan's most vulnerable minority, and Amna Mufti's excellent screenplay is extremely effective in depicting the lives of women belonging to different strata of the society. Although, all women are from different backgrounds of the society, culturally and economically, the one binding factor between all of them is their struggle for basic rights, recognition and respect. All four episodes so far have been different but interwoven beautifully with the crux of the issue being same in all of these women.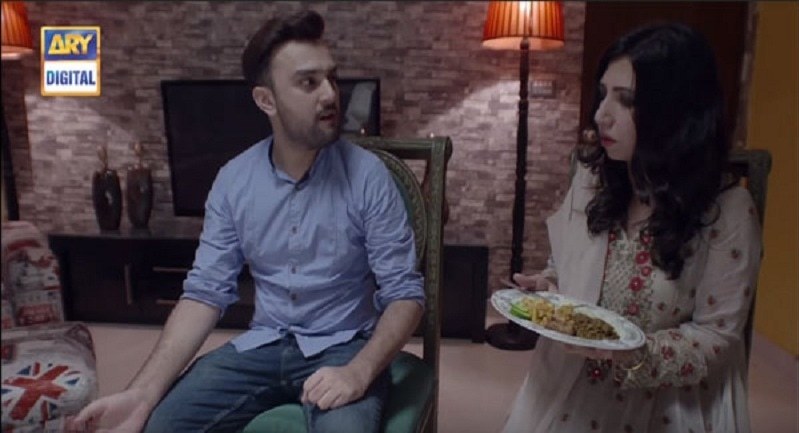 Last week's episode introduced us to Farzana's story. The way she started her story was surprising; she was ashamed of herself for believing that her difficulties were "nothing" as compared to the other two women, almost to the point of blaming herself. It is ironic that being educated made her feel embarrassed to divulge her family life making her think that it's a weakness to even acknowledge that the apparently independent Farzana is a victim of domestic violence. This was a meaningful point made by the writer that even the most outwardly independent women could be suffering behind closed doors.
In her guilt, Farzana went to the upper bunk to lay down, and angrily stopped the women singing on the train. Seeing her irritated mood, an inquisitive Tehmeena questioned her behavior to which a broken Farzana narrated her entire story. Farzana has been married to Sajjad who has personality disorder, and the patriarchal system they belong to does not help either although, she does have a supportive mother-in-law. Even though, Sajjad's mother is aware that her son has a problem, it never crossed her mind to seek help for him. Mental illnesses are still considered a taboo in the desi society and it is high time that they be treated just as any other illness. The fact that even an educated Farzana did not spot her husband's medical condition speaks of how women in Pakistan aren't much aware of mental illnesses, domestic violence and their warning signs.
Farzana's husband has many issues including controlling narcissistic behavior, anger issues, inferiority complex, etc. but the only issue that I found most disturbing was the demand for a "gora" child. He paradoxically believed that he was better-looking than his wife because of his skin color, and took every opportunity to put her down. Skin color has always been a significant part of the desi mindset, and it is engraved in a person's mind starting from childhood if how lighter skin tone is more beautiful than dark skin. Remember when your mother used to say "dhoop main naheen khelo, kalay ho jaogey?" I am not even sure what the origin of this mentality is but it continues to plague the desi societies worldwide.
Farzana's story has also made another important point that domestic violence is not merely seen amongst the impoverished and uneducated but effects women belonging to various socio-economic classes. Farzana, despite being educated, modern, so-called "liberated" woman, was subjugated to violence and abuse, be it emotional, verbal or physical. The cycle of abuse and the mental trauma the victim undergoes was depicted well. When Farzana reaches her breaking point, she elopes with her baby ending up on the same train. It was interesting to see that she chose not to go to her parent's place, knowing pretty well that they would want her to forgive and reconcile because divorce is still considered a stigma in our society. Don't get me wrong, marriage counseling and reconciliation should be considered whenever possible; however, in Farzana's case, her husband was too weak to acknowledge that he needed help.
During these two episodes, Tehmeena's (Sanam Saeed) story is being introduced gradually with flashbacks that are intertwined with the story of the day. Tehmeena's flashback was followed by Rafia's story (being played by Farah Tufail) which described the negative impact of substance abuse not only on the abuser but the entire family coupled with strong patriarchal elements which were interwoven nicely.
Read: Sanam Saeed begins shooting for Sarmad Khoosat's series, 'Aakhri Station'
Rafiya's introduction was fitting as well, announcing that she has AIDS and she's going to seek treatment, which initially made the other women in the compartment uncomfortable but when she explained about the transmission of HIV, the body language of the women changed to more ease. Just to point out, HIV is transmitted sexually from infected mother to baby, sharing needles, and contaminated blood transfusions and organ transplant but kissing, touching, sharing cutlery and toilet seats will not give you HIV – this wasn't clear enough in the drama to break the taboo of quarantining people suffering from AIDS.
Rafiya is married to her cousin namely Pervez, and seemingly living a happy life, which was later confirmed by her baji, when drugs take over her husband's life. Rafia has a daughter and her mother-in-law blames Rafia for her son's distraught state after work, and a girl that she has reproduced. I don't understand how these people forget that Islam honors women like no other religion, and our Prophet (PBUH) only had daughters. Female infanticide was a commonplace before Islam, and if someone thinks that the patriarchal culture is an offshoot of Islam, s/he is strongly mistaken. Coming back to Rafia, her mother-in-law is obviously not fond of her, and when Rafia tries to divulge her concerns about Pervez's suspicious behavior, she is being blamed for defaming Pervez.
Drug abuse impacts not only physical health but also mental health, making the addict more prone to depression, anxiety, hallucinations, domestic abuse and violence. It is not surprising that Rafia is being blamed for Pervez's behavior and she is being asked to leave her home. Later, circumstances reveal that both Pervez and Rafia are HIV positive and of course, it's easier for her mother-in-law to blame Rafia for her son's medical condition to the point of calling her a prostitute and doubting her chastity. Rafia leaves with her daughter and finds refuge in her sister's home where months go by until one day she finds that Pervez has passed away due to overdose.
Baji is an intriguing character. When Rafia seeks advice regarding her husband's drug addiction, she first points out how Sajjad has always treated her well, and he must be broken from inside too. Whenever Sajjad comes to apologize and promises to seek help, she always believed him, forcing Rafia to do the same. In her mind, Rafia always knew that it was too late, which was later confirmed when Sajjad manipulated her and stole her hard earned money. A drug addict will do anything in a state of withdrawal, which was portrayed brilliantly in the screenplay.
Finally, the truth Rafia had been hiding, came out in front of Baji's husband. The story ends there, but I can imagine that she will have to leave because she is being considered as "contagious." One of the scenes that literally brought tears to my eyes was when Rafia, while knowing about her own medical condition, asks her sister to take care of her daughter, to educate her and to make her someone that Rafia herself couldn't become. She wanted the best for her daughter, like any mother would want and put herself down. She didn't realize her own worth. Educated or not, Rafia is just as strong as Farzana – women who decided to take action instead of surrendering to their fate. Indeed, God helps those who help themselves.