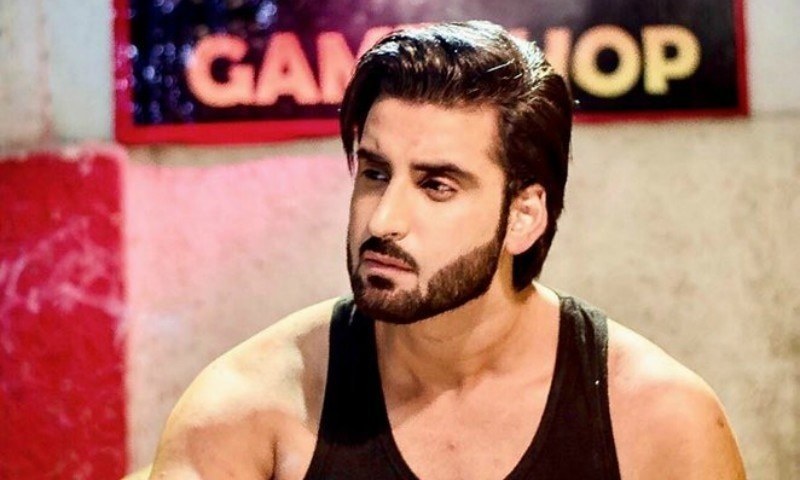 The album will be exclusively released by ARY Musik along with concerts in almost every major city in Pakistan
The rising star in the musical galaxy, the handsome and the versatile actor, Aagha Ali has signed a contract with "Aao Mil Kar Banaen Pakistan" and "ARY Musik" for the release of his debut music album titled, "Rockstar."
Having performed in a number of drama serials including Andaz-e-Sitam, Tumharay Hain and Beinteha to his credit, the actor became a quick favorite amongst masses owing to his acting skills and charisma. But it's not just acting alone for which he is adored by the followers. With the release of the song titled, Mein Wohi Aashiq earlier, the star has been garnering immense love from his followers for his singing talent as well. Some of his well-liked numbers include Akhiyaan Num Num, Maa and Duhaiyaan. being the latest one.
Read: Mere Bewafa's OST is another point scored for Aagha Ali!
And all of it did not just happen in a day. As the star reveals in one of his posts on Instagram, he "struggled like a crazy man wanting to achieve something," which he eventually did!
Sharing details about the upcoming album, Aagha Ali revealed that the musical collection shall comprise of 8 songs in total that have been written and sung by Aagha Ali himself. The album will be exclusively released by ARY Musik along with concerts in almost every major city in Pakistan including Karachi, Lahore, Islamabad, Multan, Faisalabad, Murree, etc.
Read: Agha Ali is all set to dazzle his fans as a musician this time!
As for now, we can tell you that Aagha Ali is super excited for its release and here's what he shared with us;
"I feel that this is my biggest achievement so far. ARY is a huge brand and this is no less than a dream come true. I would really want our music industry to be like it used to be, and therefore, I want albums to release and promotional concerts to happen. I want to see Pakistan rising again in music not just in terms of Coke Studio but overall as an industry. If this is the first brick in that building, I feel lucky to be the one and I don't feel underrated anymore."