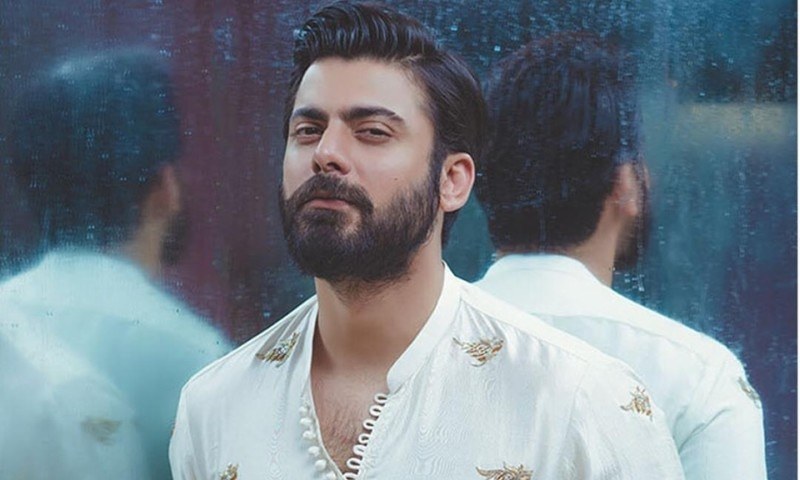 With his voice full of emotions, he just gave "Suna Hai Loog Usay Aankh Bhar Ke Dekhtay Hain" a whole new meaning!
Inspiring people with his looks and performances over the years, and being a favorite heartthrob for many, it was such a delight to stumble upon a video where the ever handsome Fawad Khan is seen to be reciting poetry titled, "Suna Hai Loog Usay Aankh Bhar Ke Dekhtay Hain." Fawad Khan has read out poetry in a video featuring bridal collection by his wife Sadaf, called as SF Khan Bridals.
With a mellifluous voice coupled with richness of emotions and tone variations, the recital takes you to a world of imagination making you listen to it over and over again.
Read : 6 reasons why Fawad Khan is the Next Big Hollywood Thing!
Beautifully filmed by Abdullah Haris, each frame of the video reflects artistic finesse. The ad opens up with Fawad Khan being dressed in a kurta designed by Sadaf and can be seen occupied with writing poetry that he begins to recite while setting a million hearts on fire!
Delivering one of the finest pieces, the recitation of the poetry succeeds in captivating your senses as Fawad utters each and every word from the heart rendering a piece that is both fresh and timeless.
Above all, a glimpse of Fawad Khan at the end of the video makes it all appealing.
Did you like the poetry recital? Would you want to hear him read some verse again? We, for one, would love to hear!