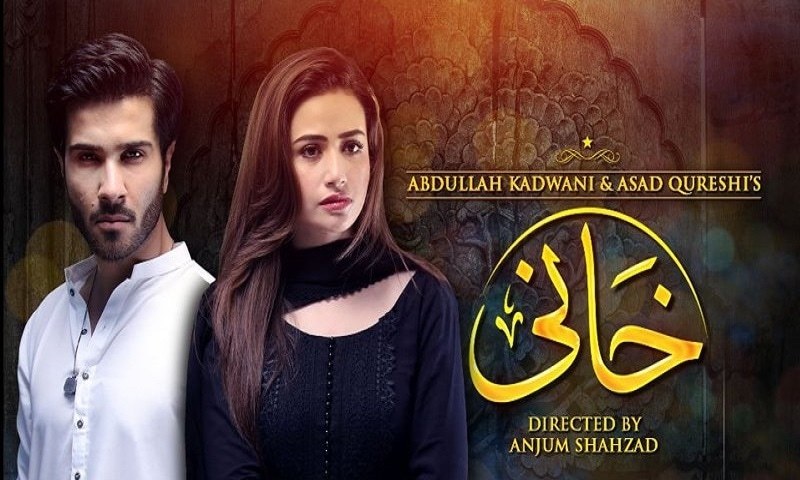 Khaani has been getting more interesting with each passing week. In the current episodes, since Hadi came to know about Khaani's whereabouts, the story has become more engaging than ever. It seems that Hadi has set out on a quest and like cliched quests, he has met a spiritual mentor who told him not to be as rigid as he has been or else he'd break. Who is this girl? Is she meant to play an important part in Hadi's life? Well, the mystery is ripe and now making us more curious than ever.
The 19th episode marked Sarym's one year death anniversary. The family has picked after its pieces and is moving on. Preparations for Khaani's and Arham's wedding are at an all-time high but at the same time, Hadi, with his obsession, has set out to find her. Mir Shah is reluctant and it seems he might do something to stop Hadi at any cost. And this leads to the million dollar question i.e. if Khaani will be able to marry Arham and live happily with him.
Asma Nabeel's story has us hooked to it from day one. We have been feeling each and everything Khaani has been feeling because the character is close to real life. Khaani is just our girl next door with resolute strength and fierce loyalty for her family and this is one character, people can actually relate to. Sana Javed has done an absolutely impressive job as Khaani and so has Feroze Khan as Mir Hadi. We cannot really think of another actor who could portray Mir Hadi's madness better than Feroze does. Anjum Shehzad's direction stands out in each frame executed brilliantly. Each scene is on point with no unnecessary detailing.
7th Sky Entertainment's magnum opus, Khaani, is truly a commendable project. We love the fact that along with highlighting the struggle of power and politics, the drama also points out female empowerment. The Khaan family has always given importance to their daughters and the depiction of an open-minded Pukhtoon family is heartwarming.
Khaani Episode-18 Review: Rising Curiosity About Khaani's Fate
So yes, with the next episode being full of suspense, we're eagerly awaiting answers to the big question. Will Hadi find Khaani? What will Khaani's fate be in next episode? Let's stay hooked to the drama and don't forget to watch it every Monday at 8pm only on Geo TV.