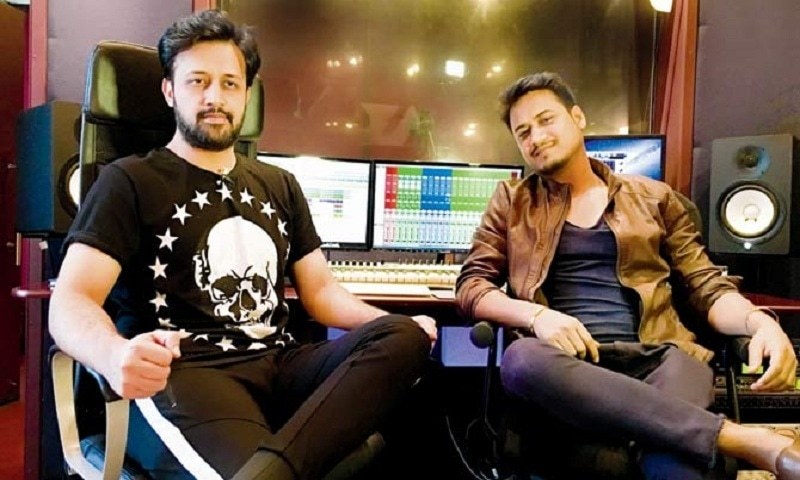 "Removing an artist's song merely on basis of some controversy is the worst and most disrespectful thing," says Patwa
Soon after the Urri attacks, a ban was imposed on the Pakistani artists for the work they have been doing in the industry. Previously, we had heard about a request for ban on Rahat Fateh Ali Khan's song, "Ishtehar" that was being asked by Babul Supriyo. He believed that any of the Indian singers could have sung the song as well then why Rahat should do it.
Later, we saw Atif Aslam not promoting his song for the film "Daas Dev" due to the same issue and the music composer, Vipin Patwa totally supported his decision. Here's what the composer expressed about the ban being imposed:
"We are living in 2018 and music has become global. Moreover, talent is beyond nationality. And let's not forget that be it music, story or casting of a film, all decisions are taken collectively by a number of people and not a single person."
When he was asked to share his opinion about Atif's decision regarding the promotion of the song, "Sehmi hai Dhadkan," he stated;
"Aslam was taken on board because his voice matched the character of the song. The decision was taken way before the controversy started. It's a coincidence that this controversy has started at the time of my music launch. Which artist wouldn't want to promote his work? If Aslam has taken this decision, there must be some reason behind it."
Read: Atif Aslam not too keen on promoting his latest song "Sehmi Hai Dhadkan"
"Removing an artist's song merely on the basis of some controversy is the worst and most disrespectful thing. It takes a lot of effort and pain to create a song. I had specially flown to Dubai just to record the song." Javed Bashir also sang one of the songs for Daas Dev and this song was recorded 2 years ago, Patwa also pointed out that his song might also come under this pressure. He also feels that he has been working as bridge between both the countries.
"If my small efforts can bring two nations together, I would love to be a part of such projects. Moreover, I grew up listening to Nusrat Fateh Ali Khan saab and Mehdi Hasan saab. Can you ask people to stop listening to their songs? You can't because music is beyond boundaries," shared the composer.
It's good to see that some of the people from the Indian media fraternity are supporting our artists despite the ban being imposed.