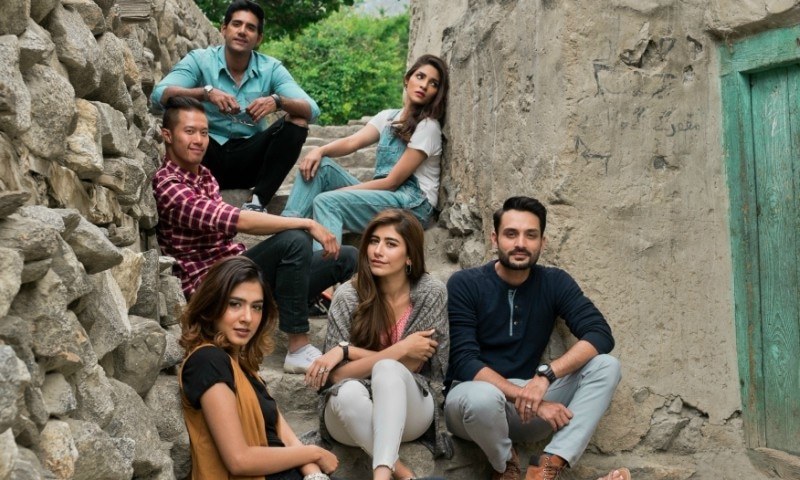 The movie will be shown on the 20th March at the Hong Kong Art Centre, all thanks to the Pakistani consulate there

Last year saw the release of the movie Chalay Thay Saath in April. Even though the film did not set the box office on fire, it did manage to gain appreciation for shooting the beautiful locations of the country namely Hunza in a very artistic manner. Moving on, Chalay Thay Saath also made a debut in America and was also showcased in the first Pakistani Film Festival held in Romania. And now, we have some more great news to share on the movie as it has become the first film from the country to be screened in Hong Kong!
The announcement was made by Abbas Ali Khan, who composed the music for Chalay Thay Saath. The music director shared his excitement on the news adding details that the film was all set to be screened in Hong Kong Arts Centre on the 20th of March.
Read : Trailer Review: 'Chalay Thay Saath' seems visually and emotionally captivating!
Chalay Thay Saath is a story revolving around the Pak-China relationship and is directed by Umer Adil as well as produced by him along with his wife Beenish Waiz and Sheikh Shiraz .
The movie stars Syra Shahroz, Kent S. Leung, Behroz Sabzwari, Mansha Pasha, Zhalay Sarhadi, Shamim Hilaly, Faris Khalid and Osama Tahir among other talented actors.
With Chalay Thay Saath being the first Pakistani film to screen in Hong Kong, congratulations are in order for the team and we at HIP wish them all the best!