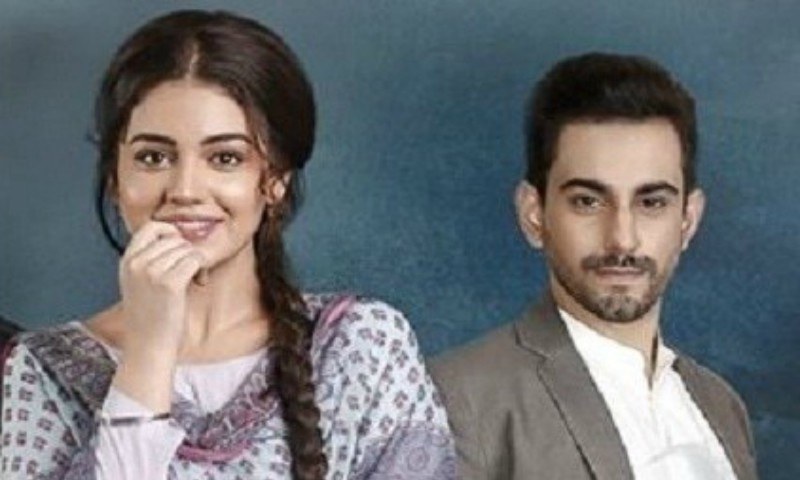 With Arsla's dad having passed away let's see whether she abides by her fathers wish to marry Scheram or not
"Khamoshi" has been on-air for the past 26 weeks and the reason why we continue to watch it even now is because it is a simple story which has been written very well. Despite Arsla facing a lot of hurdles whenever she is about to find happiness, the play doesn't become a drag and keeps you hooked in hopes for Arsla and her happiness in the upcoming episodes.
Written by Aliya Bukhari, initially we had thought Khamoshi to be about two sisters Arsla (played by Zara Noor Abbas) and Naeema (played by Iqra Aziz) but along the way, it became more evident that the drama was about Arsla as she is depicted as a girl who earns for her family and looses her fiancé Atif (played by Affan Waheed) to Naeema only to encounter an ultra rich guy called Scheram (played by Bilal Khan). Later Scheram falls in love with her, much to everyone's chagrin.
Read : In Review: Khamoshi has left us wanting to see Scheram and Arsla together ASAP!
Bi Jaan makes sure that Scheram puts a ring on Arsla so that everyone knows that the two are engaged but Bi Jaan's daughter-in-law Nasreen walks in and creates havoc!
With the story representing a new twist once again, Bi Jaan's family is being awful to her which is quite saddening for us as she is a sweetheart. Arsla, already being down in the dumps, is saddened more by a news about her father, who has been hospitalized after Nasreen insulted him. Scheram receives a call from Arsla's brother Guddu to bring her home quickly she reaches just in time and we were glad to see her having gotten a chance to speak with her dad before he passes away as he commands her to marry Scheram and be happy in her life .
Read : Khamoshi: Will Atif forget Arsla and move on?
So will Arsla abide by her fathers wish or not is what we look forward to finding out next week as with her father gone everyone including her mother does not want to keep her home .
If we talk about the performances then Bilal Khan is doing a fantastic job as with Khamoshi his acting has improved immensely and there is this maturity in him which makes us hope to see him in more dramas soon. Iqra Aziz shines bright as the selfish Naeema. She has stepped out of her comfort zone and has successfully played this role with ease. However, the star of the play remains Zara Noor Abbas as each dialogue of hers is from the heart and Arsla is a character which looks tailor made for Zara's innocence.
So, what does the future hold for Arsla and Scheram? Well keep watching Khamoshi every Saturday night at 8 pm only on Hum TV to find answers to the question.