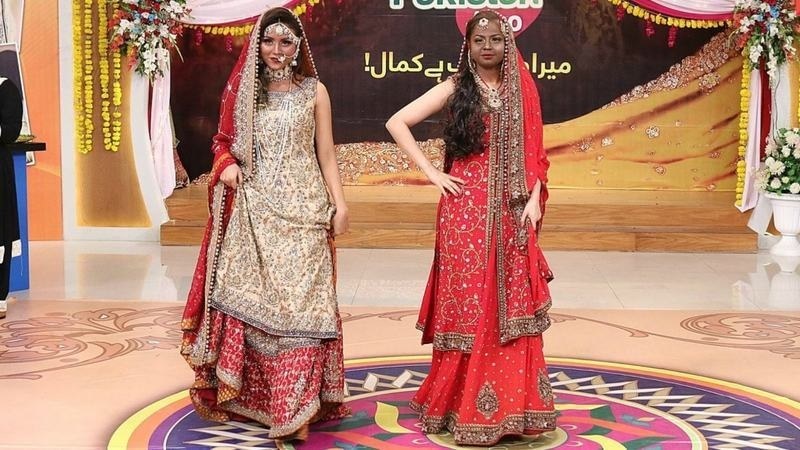 It was not about using dark skinned models but rather blackening the faces of the models in the show that sparked anger
Make-up competitions, fashion shows and wedding celebrations are the newest trends in the existing morning shows but nowhere does this mean to hurt anyone's feelings. In one of the recent shows of "Jago Pakistan Jago," this was being done by blackening the faces of fair skinned models to demonstrate how makeup would look on women with darker tones. To add to it, using terms like "Habshan" and "Negro" made it more worse.
The show featured a competition that began with the task of turning light skin-toned models into dark tones by using a foundation in the shade called Negro and they were not even allowed to use color corrector. While the participants could have been given a task to work on natural complexion, the forceful implication that dark isn't beautiful ended up giving an ugly side to the episode.
Here's how the netizens reacted to the show and shared their opinions on social media;
The show should have given out the message that every skin tone looks beautiful and one should not be ashamed of their color and just be confident rather than ruining the sentiments of the mass.