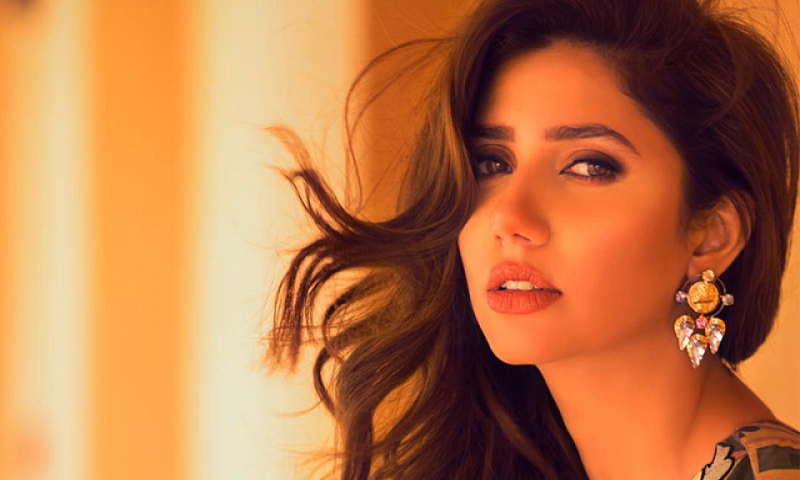 In an exclusive interview with Haroon Rashid, Mahira speaks about her acting journey from "Humsafar" to "Maula Jatt"
The past year has been quite an amazing sojourn for Mahira Khan in terms of making her Bollywood debut with "Raees" opposite Shahrukh Khan. Becoming the brand ambassador for the international brand, "Loreal Paris" and appearing in "Verna" where she had played a rape victim to perfection, there have been interesting stopovers in her media journey. With the star currently in London to attend the UK Asian Film Festival, Mahira took some time out to sit for an interview with Haroon Rashid for the BBC Asian Network where she spoke about the love she has for her character "Khirad" from "Humsafar" and how she would be reuniting with Fawad Khan in the upcoming "Maula Jatt!"
Humsafar was the play which took Mahira's fame to another level altogether as it was this project which made India fall in love with her. A character like Khirad gained immense popularity not only because every woman could relate to it but it was Mahira's beautiful portrayal of her which made it worth remembering.
"I love her. It's my most untainted work as it was so me," revealed Mahira while expressing her liking for Khirad's character.
Read : https://www.hipinpakistan.com/news/1153690/10-times-mahira-khan-proved-shes-just-like-you-and-i
"There was nothing not real about it, I didn't know anything, I just sat there and was honest to the lines and that I wish to have again when I wasn't bothered," she further added.
With the upcoming action drama film, Maula Jatt hopefully releasing this year, one will see her back on screen with Fawad Khan and that is enough of a reason to have us super excited for it as both Mahira and Fawad are one of the best on-screen couples till date.
Speaking about reuniting with Fawad Khan, Mahira told Haroon;
"We are coming together for this venture after Humsafar which makes me wonder if we still have on-screen chemistry. However, there is one thing about me and Fawad which is a rare quality. Although, there are times when we are so busy doing our own thing on the sets that we don't get time to talk to one another but once we are together for a scene, we sort of know how to act along, which is really nice that someone gets you and you get that person without really talking."
Besides the drama serial, Humsafar, Mahira Khan and Fawad Khan have appeared together in a number of advertisements ensuring that their pairing in Maula Jatt would turn out to be a spectacular combination!