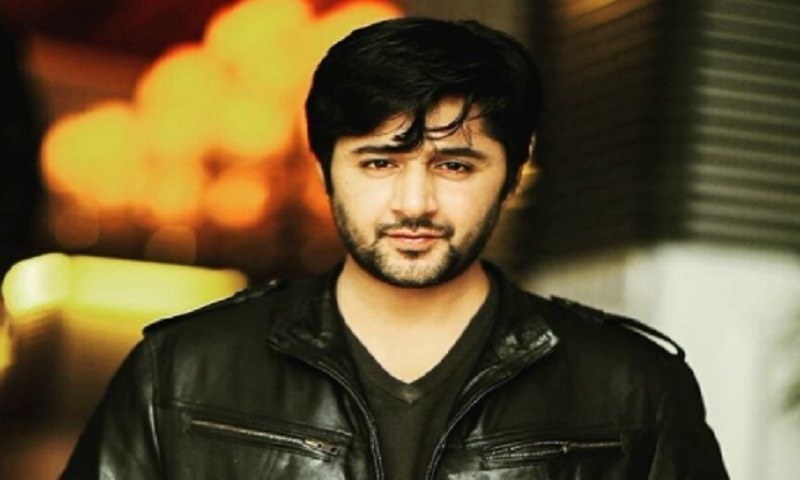 "Shakeel is not only street smart but he's a true badass villain," discloses Imran while revealing about his character
Imran Ashraf has been consistently wowing us with his performances. His stint as a transgender in Alif Allah aur Insaan, as the persistent Tipu in Tau Dil Ka Kya Huwa, the cunning Haris in Dil e Jaanam and the list goes endless, has impressed us immensely. Imran Ashraf is also proving himself to be a creative individual with his interesting script for the HUM TV drama serial Tabeer. But his accomplishments do not end here. This Punjabi lad, who happens to have an amazing sense of humor, is all set to dive deeper into a new niche and come out more successful than ever.
Don't know what we're talking about, read on to find out.
Imran Ashraf is gearing up for another drama serial which is to be aired on Geo Entertainment. Based on a script by Qaisera Hayat and directed by Nadeem Siddique, the upcoming play titled, Abginay stars Imran Ashraf, Shahroz Sabzwari, Aiman Khan, Sonia Mishal and Anoushay Abbasi in pivotal roles. The multi-starrer cast also includes names like Saba Faysal, Sajid Hassan, and Asad Shan in important roles.
After his string of positive characters, Ashraf will be delving deep into a negative character with a dark side for Abginay.
"This character of mine, Shakeel, is not only negative but he's street smart. In fact, not only street smart, he's a true badass villain, who does not feel an ounce of remorse," shares Imran. "He's married to one, loves another and flirts with the third one throughout the serial, not deciding nor letting the others decide what he wants," adds the actor.
Sharing why he opted to play such a dark character, Imran reveals,
"Consider Shakeel as the backbone of the entire drama. It's his character that's related everywhere. I'll give you an example, like Syed Jibran's character, albeit negative, was the crux of Chup Raho , similarly, Shakeel is the backbone of Abginay but not a similar character though", Imran quips. Adding further, Imran says, "The potential of this character and the performance margin it gives me, compelled me to take it up."
Imran Ashraf to dazzle the screen once again with 'Lashkara'
Abginay is an A&B Production for Geo Entertainment. The drama is currently being shot and is slated for release in about two months time. With such a solid star cast and Imran Ashraf as the antagonist, we're definitely awaiting this one.
P.S. A little birdie told us that the actor is also currently considering a Kashif Nisar's script, for which we'll bring you more details later!