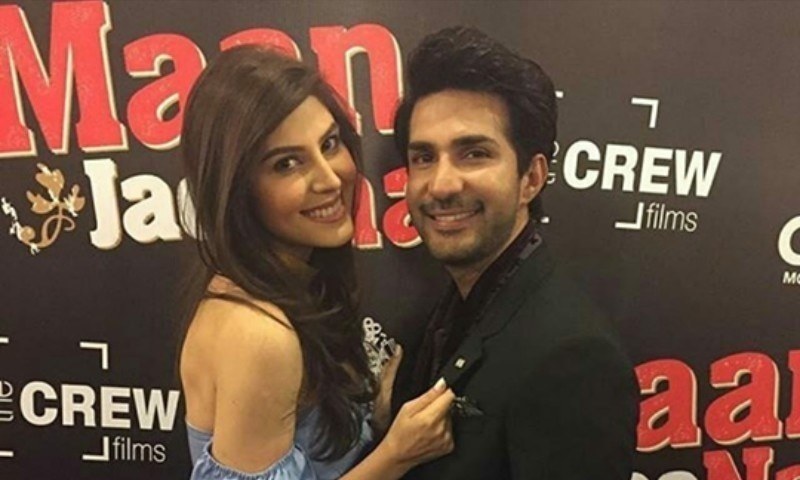 Featuring Adeel Chaudhry and Naaz Nourozi in the lead, the movie will be releasing in Qatar on March 29, 2018

It's a delight to see our local movies being screened internationally while garnering reviews and critique from film enthusiasts across the globe. Such screenings not only help in the revival and growth of Pakistani cinema but they also serve as a means of bringing the film fraternity together. Joining the bandwagon of International screenings, one of the newly-produced films titled, "Maan Jao Na" is all set to be shown in Qatar.
The news was revealed by the makers of the movie on their Face Book page.
Read: HIP Reviews: Maan Jao Naa is another failed attempt at cliched rom-coms!
Released under the banner of Hum Films while produced and directed by Mohammad Khalid Ali and Aabis Raza respectively, Maan Jao Na features an Iranian beauty, Naaz Nourozi along side Adeel Chaudhry in the leading roles while Asif Raza Mir, Ghana Ali, Ayaz Samoo and Hajra Yamin are being portrayed in various supporting roles in the movie.
Written by Asma Nabeel and Ahsan Raza Firdousi, the movie is based on the struggles of a group of friends and their transition from a carefree university life into the realms of the practical world.
Presenting a compilation of great music including songs such as Rang Laga, which is our favorite, Maan Jao Na is all set to release in Qatar on March 29 and we, at HIP, would like to wish the entire team all the very best for it .