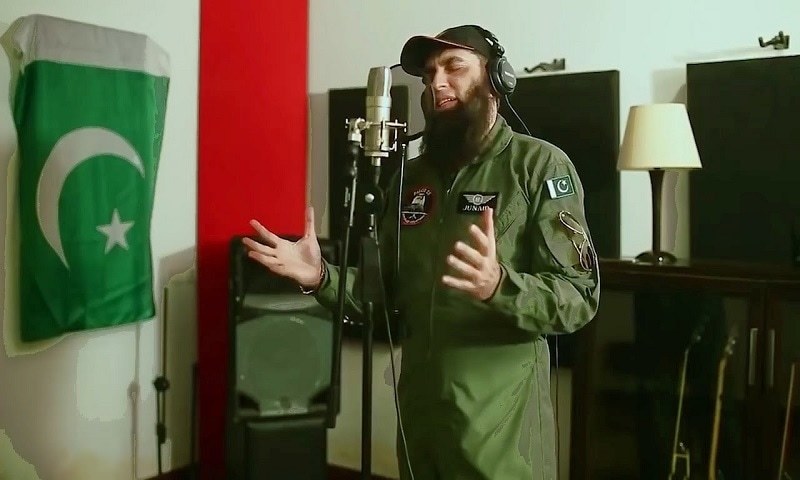 23rd March, Pakistan Resolution Day, is the day when the people of the subcontinent swore to have a homeland of their own where they could be free and live as they pleased. Pakistan came into existence after a number of sacrifices and a lot of hard work made by our greatest leaders. Today, we have a country that we can call home and live within without having to worry about anything at all.
Yes, there are troubles and underlying issues but what matters the most is the existence of this beautiful state. Let's celebrate the spirit of being a true Pakistan with these five patriotic songs that awaken the true Pakistani within you!
'Dil Se' By Haroon
Even though we have a revamped version of the song, the original still gives you goosebumps. It's beautiful, it's emotional and it hits right in the feels. Dil Se by Haroon has to be our favorite when it comes to Pakistani songs that win our hearts.
'Junoon Se' By Junoon
The song, with its picturization and its lyrics, takes you on a hair-raising journey of the sacrifices that we offered to create Pakistan and see it prosper. The song will bring tears to your eyes and awaken a new resolution within you i.e. to be a better citizen.
'Tum Hi Sai Aai Mujahidoon' By Alamgir
Tum Hi Sai Aai Mujhahidoon pays tribute to the brave air force pilots of Pakistan who risk their lives and fly high for the protection of land that we call home. The song is an upbeat track but it still gives you goosebumps because it rings with the reality!
'Kabhi Parcham Mai Lipte Hain' By Atif Aslam
This song will surely give you tears. It's so close to reality and the lives of our brave soldiers that you will not be able to help yourself and shed those bitter tears for their sake. Kabhi Parcham Mai Lipte Hain make you realize how safe you are because someone else out there is protecting this homeland, just for you!
'Shukriya Pakistan' By Rahat Fateh Ali Khan
The song recalls the journey of Pakistan throughout the ages and thanks our homeland for each of the blessings it has given us over time. Shukriya Pakistan is a beautiful song that one, who wants to experience what it is like to be a Pakistan, ought to listen to!
Let us know about your favorite patriotic songs. Happy Listening, Peeps!