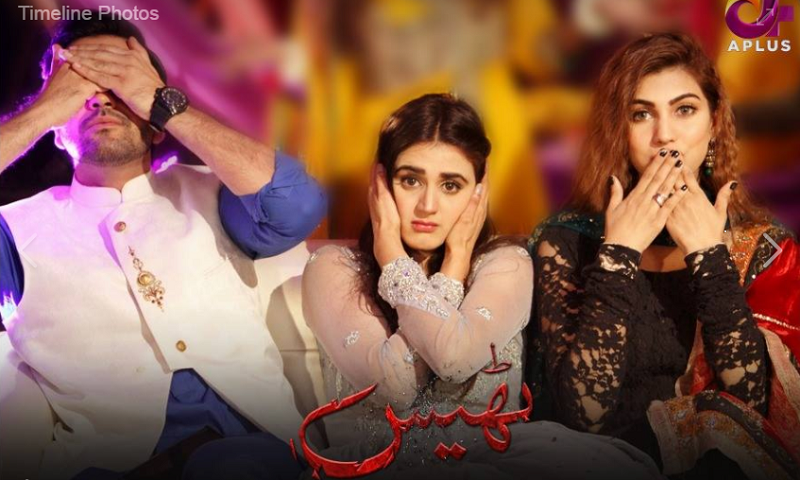 With a plethora of plays going on-air these days, it becomes difficult for the viewers to decide upon which plays to watch and which ones to follow; however, there are certain plays that look so intriguing even from the first look at their teasers that you cannot just wait for the serial. One of such plays is "Thays," which is to be aired soon on A-Plus Entertainment. Starring one of the sizzling pairs including Junaid Khan and Hira Mani whom we had loved in Sun Yara, Thays looks like a captivating story of love and relationships that shall soon be hitting the small screen with a bang.
The teaser being released reveal the beauty of these two actors together, which lies in the fact that they compliment each other's style of acting and are so involved in their roles that one forgets that these are fictional characters which Junaid and Hira are portraying. With brilliant on-screen chemistry between the duo, the teaser compels you to see the drama.
Read : Hira Mani and Junaid Khan pair up once again for "Thays" on A Plus
The teaser also has an element of mystery in it as it is not just a simple love story but rather one which will have several ups and downs as Hira's character is shown to be in love with Junaid only to discover that it is not the case as he begs her to leave him alone.
In an earlier conversation with HIP, Hira spoke a little about Thays' story and said;
"Thays is a beautiful story of love and relationships. Besides being another serial with Junaid, I fell in love with this one scene when I had first read the script. There's this situation where Junaid's character gets hurt. And Rabab loves him so intensely that she hits herself with a flower pot, on the same spot as Junaid's just because she cannot bear to see him get hurt."
An intense story being directed by Kashif Saleem, Thays also stars Farah Shah and has all of our undivided attention for Hira Mani and Junaid Khan are our favorites!