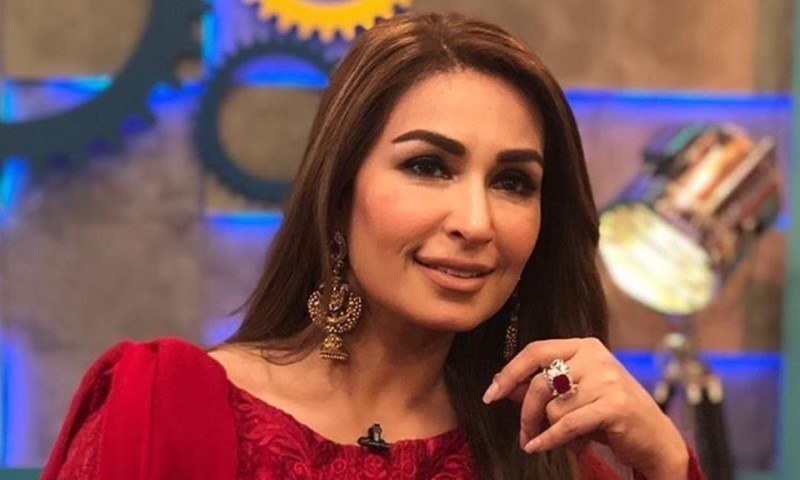 The actress hopes to rope in Humayun Saeed, Babar Ali, Shaan or Fawad Khan as the next film's male lead!
Reema Khan made her entry into the world of showbiz at a very young age with a movie called "Bulandi" where she was paired opposite the multi-talented star, Shaan. With a massive audience in love with her beauty and acting skills, she is one of the few superstars who is still in demand when it comes to the entertainment industry. Since her marriage with Dr. Shahab Tariq in the U.S., the actress has been away from the limelight for a while; however, she's now planning to return to film and TV as a director.
While Reema had also directed movies in the past including, Koi Tujh Sa Kahan and Love Mein Ghum, this will mark her third project as a director, which is being penned by Khalil-ur-Rehman.
In conversation with Instep, Reema disclosed the news about the shooting as well as other details about the film.
"Khalil-ur-Rehman Qamar is writing the script of my next film. He's very busy with his own film right now but I'm adamant to bring back my original team from my first film," she said.
Read: Reema and Shaan are all set to share the screen!
"I know that Khalil is a very competent writer and there are some delays from his end but as soon as he gets back to me, I'll immediately begin shooting," she further added.
Even though, the movie at this point in time has no title, Reema did reveal that it will be an intense love story, which will revolve around a married couple while being embedded with a social message and a lot of glamour attached to it .
Speaking about the star cast, she shared;
"Somebody who suits my script, you know. Since there are two men in the film, like always, I will try to give somebody new a chance but some of the names on my list include actors such as Humayun Saeed, Babar Ali, Shaan and Fawad Khan."
With a script being written by Khalil-ur-Rehman whose Punjab Nahi Jaungi became a massive hit last year, and Reema's direction, we just cannot wait to see what the duo shall produce!
Stay tuned to HIP as we bring the latest in the industry!
2: