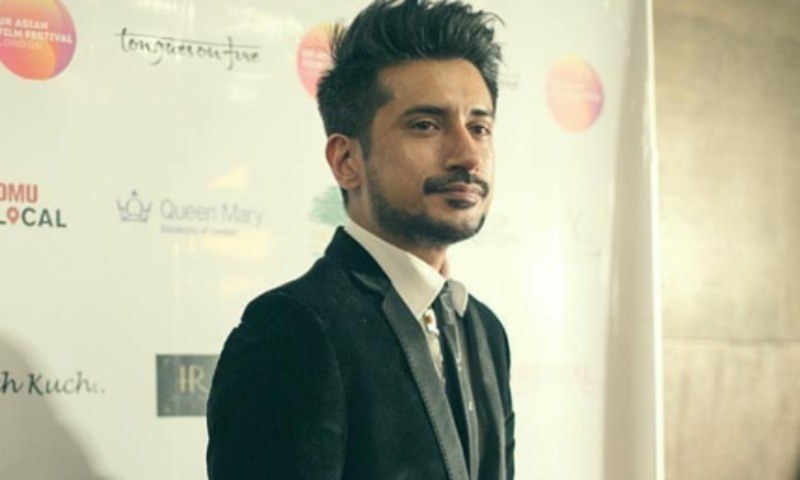 "Cake The Film" is to be released soon; however, the movie has been creating quite a stir in the entertainment industry already. Being the first Pakistani film to have a world premiere in London's West End, another icing on the cake is the recent win by Asim Abbasi who has been honored with the Best Director Award for the film at UK Asian Film Festival.
Taking to his social media page, the director thanked the team of the festival and expressed his happiness.
"Oh wow! So humbled and moved," he tweeted.
It was on March 20 that UK Asian Film Festival had hosted a special gala screening of the film, which was followed by some questions and answers with Abbasi himself as well as with the cast and crew of the film.
Read: Cake becomes The First Pakistani Movie To Have A World Premiere In London's West End
A co-production between UK and Pakistan, the film has generated quite an interest across the world with such an intriguing trailer featuring brilliant starlets on board, namely Aaminah Sheikh, Adnan Malik and Sanam Saeed to name a few.
A family drama, produced by Indus Talkies and ZAB Films and distributed internationally by B4U Motion Pictures and in Pakistan by Excellency Films, Cake deals with love, loss and responsibilities as the aging patriarch of the Jamali family has fallen ill and his eldest daughter and sole caregiver, Zareen, is forced to reconnect with her sister Zara on her return from London.
With the movie all set to release in Pakistan on 30th March, Cake will also be releasing internationally in countries like UK, UAE, South Africa, Australia and New Zealand from 29th March and in the U.S. and Canada from 13th April 2018.