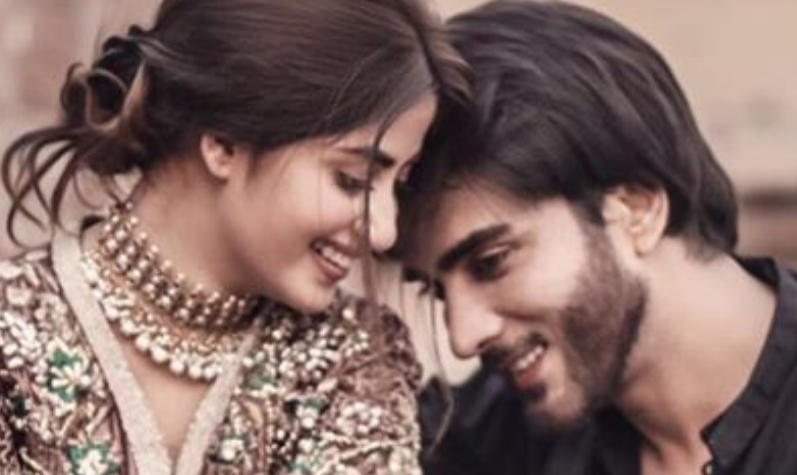 "Noor Ul Ain" is a drama that looks beautiful on canvas but unfortunately, falls flat due to slow pace and weak script. The locations are beautiful, the OST is hummable, and acting is pitch perfect but somehow, the narrative fails to keep you hooked on-screen. The only saving grace is Iffat Umar, who outshines everyone else, and got into the skin of her character portraying it perfectly.
Noor and Khizr are in love with each other while Khizr's mother does not approve of this holy matrimony. Noor's parents, on the other hand, for some odd reasons, want to get her married right away to save her from going into depression. Then, the unfortunate happens, Sophia's (Noor's sister) brother-in-law wanted to meet his sister-in-law to be, and ends up falling in love with Noor. Sophie's in-laws propose for Noor and Noor's parents seriously consider it but for all the wrong reasons. Their rationale being that they did not want to "upset" their Sophia's in-laws to be! Chachi eves drops on Noor's parent's conversation about the proposal, which gives her another solid argument to convince Khizr and Noor to elope.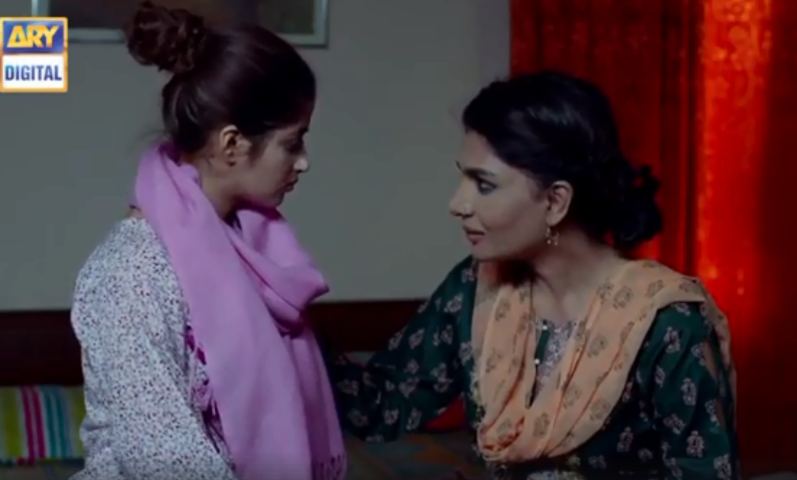 Chachi is an intriguing character. Her character is the only saving grace in the drama that has made it worth watching. She is a multifaceted character who is trying to kill two birds with one stone. I honestly think that she genuinely loves Noor and wants the best for her but she also wants to take revenge from Noor's mother for something that has not been disclosed to the audience yet. Iffat Umar is phenomenal as Chachi. She not only acts brilliantly but looks beautiful too. I agreed with some of the points she made regarding Noor's parents trying to get her hitched as soon as possible without giving Khizr a chance to convince his mother. Her arguments make sense, and she does sincerely want Noor to be happy but her approach is flawed. It seems like she intentionally wants to bring disgrace to the family.
Read: First look teasers of Noor Ul Ain will make you fall in love!
Sophie's discussions with her mom, while sitting on the breakfast table, made it clear that Sophie is not fond of Chachi either. Sophie even complained about Chachi going to Rawalpindi, leaving the bed ridden Chacha behind and almost made it sound as if it is only Chachi's responsibility to take care of him. I wished that the writer had not "blamed" Chachi for not treating Chacha as kindly as we would have liked. The plight of the family members who are sole care-givers for stroke patients could have been explored more positively. Like any other person, Chachi needs a break a too since these patients require 24/7 care which can be quite draining leading them to become overwhelmed to the point of a breakdown often resulting in abuse towards the patient.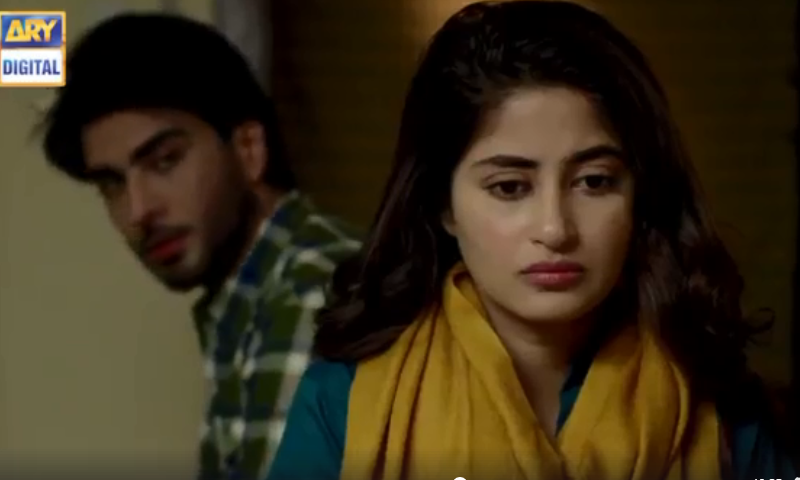 Khizr's stubborn mother, a broken-hearted Khizr, and Noor traveling to Islamabad for work gives Chachi the perfect opportunity to conspire a plan to get the two married without parental consent. Noor, on the other hand, wants it. She does not want to deceive her parents who trusted her to go alone to another city for work, but she does not want to lose Khizr either. She is naturally indecisive and whilst Khizr does not pressurize her, Chachi surely does.
The only character in the narrative that interests me right now is Chachi and I love her scenes. She has a depth to her personality that others lack and Iffat Umar has done a brilliant job translating chachi's character beautifully on-screen.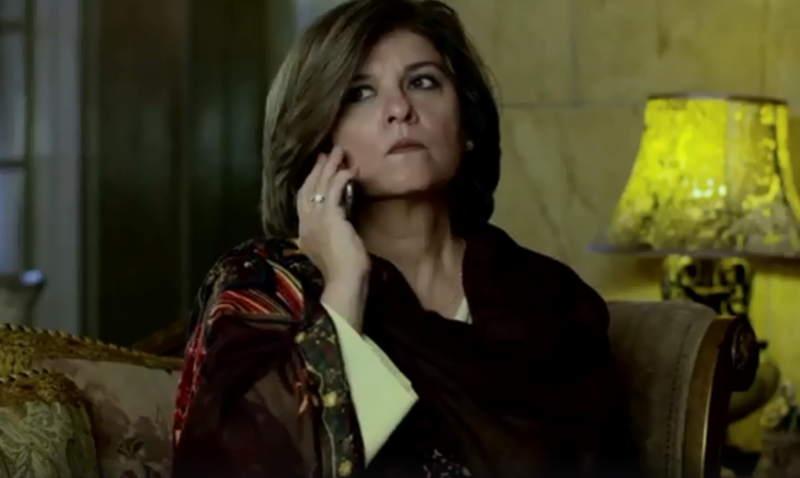 Marina Khan's character is another one that I am waiting for unfold, her pre-conceived notions and biases regarding girls belonging to lower socio-economic status being gold diggers was rather shallow. I know she has a back story too, and I am awaiting it to unfold. Sajal Aly acts well but her character is rather uninteresting at this time. Imran Abbas is just ok. He needs to experiment more with his facial expressions. Irfan Khoosat is superlative as usual and the actors playing Noor's mother and sister lend good support and are a perfect foil.
Overall, Noor Ul Ain is a decent watch and Lahore's locations are a breath of fresh air. Sarmad Khoosat's direction is excellent bringing out the best from each and every actor. Aly looks gorgeous, and has amazing chemistry with Abbas.
From what we have seen until now, the unwavering Chachi will not take no for an answer and judging from the promos, Chachi will somehow convince Noor to marry Khizr. Khizr and Noor's reunion cannot be this easy and the hurdles of the road ahead will probably form the rest of the story. To find out more, tune into ARY every Saturday at 8pm!