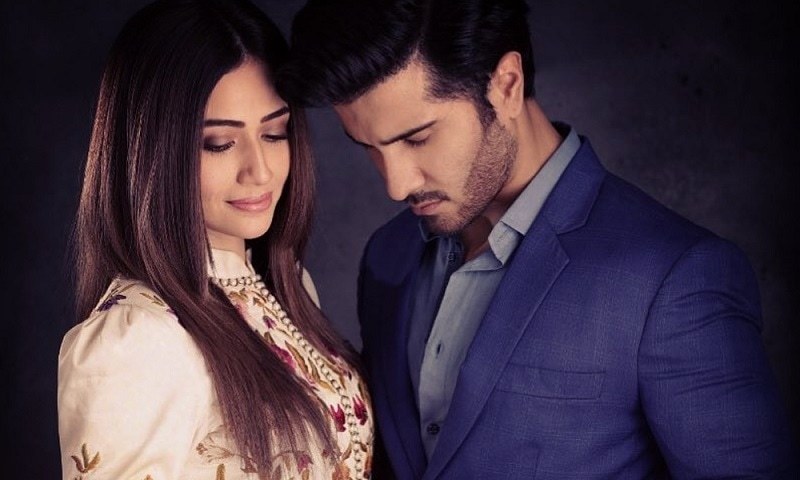 Khaani has come a long way from where it took off. The meek Sanam Khan has become a fierce lioness, the once passionate Hadi has lost himself in love. The Mirs are devastated but the Khans are trying to combat hardships and get back to life. The story is moving forward at a fast pace and we're no longer away from the climax. What will happen next? What will become of Hadi now that Khaani is married to Arham? We're eagerly waiting for the episodes to unfold and give us the whole story.
Khaani was whisked away by Mir Hadi in the last episode. But she did not falter. Khaani stood proud and invited Mir Hadi to get his desires over with, and Mir Hadi in the heat of the moment, finally realized what it was to be in love. In the face off scenes between Hadi and Khaani, Sana Javed topped everything off. She delivered an amazing performance, giving it everything she had. You absolutely fell in love with her strong expression. The warning in her eyes and her undying resolution topped Feroze Khan's obsessive Mir Hadi.
Now that she is married to Arham, Khaani is thinking about the truth she has kept away from him. She goes with the flow but is unable to convince herself that she deserves to be happy, hiding the ugly details of her life from Arham.
On the other hand, Hadi is devastated. He has lost Khaani and he can no longer handle the pain. He has succumbed to hating himself for everything he has done, right from killing Sarym to his menial habits of drinking. Hadi is reminded of the curse Khaani had cast upon him and it kills him every second. Will this trigger Hadi's transformation? Feroze Khan is absolutely brilliant as Mir Hadi. Hadi's obsession, his passion comes oozing out of Feroze in every scene he does.
But what will happen now that Khaani is married to Arham? Will the duo end up together? We're hooked to the story because we really want to know what happens next! Situations have reversed for both the families. The ending sequences of the episode were just brilliant; Mehmood Aslam and Saman Ansari nailing the devastated parents, and of course, Feroze Khan and his soul-shattering cries as Mir Hadi were just amazing.
Read: Khaani Episode 20 Review: Khaani Is Not Amongst Those Who Would Give In Easily
We have to give it to Anjum Shehzad for extracting brilliant performances from the cast. The story with its twists and turns keep getting better and better and it's hard for an admirer of a solid story-line to not find oneself attached to Khaani. Asma Nabeel knows her way with words and she's woven a very intricate web of details with Khaani. Wrapped in a package of a love story, you have the crux filled with underlying problems of this society, the intoxication of power, the corruption of those who have this power and what is eventually to become of all of them.
A special mention has to go out to 7th Sky Entertainment for picking out such a strong subject and delivering it in their grand style. The high end production values for Khaani are visible in each and every episode. Usually handling such controversial subjects becomes a problem in itself, but the production values that 7th Sky Entertainment has invested in Khaani, are truly commendable!