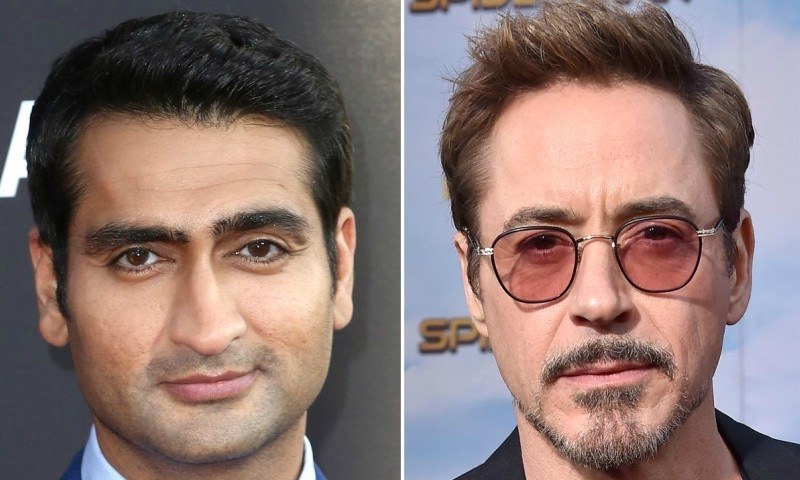 After Farhan Tahir, if there is any Pakistani actor who is making us immensely proud in Hollywood for all the right reasons, it's none other than the comedian, actor, writer, and podcast host Kumail Nanjiani. Nanjiani has literally taken America by storm with his movie The Big Sick, which also bagged an Oscar nomination along with some other prestigious awards. He will now be heard as a voice-over artiste for "The Voyage of Doctor Dolittle."
With us already in love with Doctor Dolittle, which had Eddie Murphy in the original movie, the sequel will be featuring Robert Downey Jr as the lead. In one of the recent posts on Instagram, Downey shared the star cast while revealing that Kumail Nanjiani is also a part of the project.
Read: Kumail Nanjiani's "The Big Sick" and Ali Kazmi's "The Breadrevealed winner" get nominated for the Oscars
Giving the voice to an ostrich called Pumpton, Downey will be seen playing the Doctor who can talk to animals while acclaimed actors like Emma Thompson will provide the voice for a parrot called Polynesia and Ralph Finnes as Barry the Tiger.
Other stars included in the movie are Selena Gomez, John Cena and Octavia Spencer to name a few.
Nanjiani was born in Karachi and moved to America at the age of 18 for higher studies but fate had other plans for him as he ended up in Hollywood despite having completed a double major in computer science and philosophy from a university in Iowa.
With the Voyage of Doctor Dolittle all set to release on April 12, 2019, we for one, are super excited to see Kumail Nanjiani as a part of such big projects in the entertainment industry.