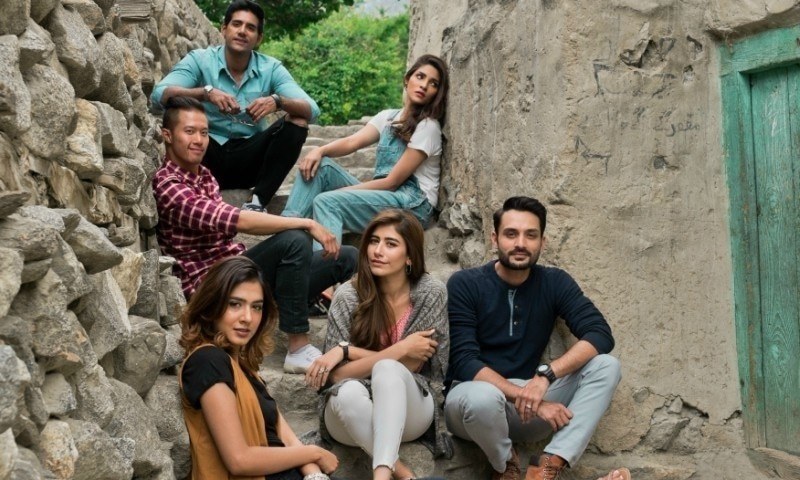 "I wasn't surprised to see that all the 121 seats in the theatre sold out very quickly," Consul General of Pakistan

Last year saw the release of the multistarrer Chalay Thay Saath. And even though the film couldn't do well in Pakistan, it debuted in America and showcased in the first Pakistani Film Festival held in Romania as well. And if that was not enough, the film went on to a bigger screening in Hong Kong.
However, what makes us proud is the fact that Chalay Thay Saath opened up to a full house on 20th March in Hong Kong.
Talking to a leading daily Consul General of Pakistan in Hong Kong and Macau, Abdul Qadir Memon said, "I was not surprised to see that all the 121 seats in the theatre sold out very quickly as people in Hong Kong watch Pakistani films and television programs online very regularly and have great interest in the new wave of Pakistani films."
Read : Chalay Thay Saath becomes the first Pakistani movie to be screened in Hong Kong
People had to be turned away as the accommodation was not of so many people but the outpour towards the film has been great and that is what counts as the consulate in Hong Kong plans to bring more films to the region. Adding further, Memon said, "The Pakistani film industry is undergoing a renaissance and producing some very good films and Pakistani missions, all over the world, need to do their part to support the fledgling industry."
Chalay Thay Saath is a story revolving around the Pak-China relationship and is directed and produced by along with his wife Beenish Waiz and Sheikh Shiraz. The movie stars Syra Shahroz, Kent S. Leung, Behroz Sabzwari, Mansha Pasha, Zhalay Sarhadi, Shamim Hilaly, Faris Khalid and Osama Tahir among other talented actors.
With the movie having captured the beauty of northern Pakistan, especially Hunza in a very artistic manner HIP would like to congratulate the entire team of Chalay Thay Saath on such a great response in Hong Kong and here is wishing to see some more fantastic work really soon.