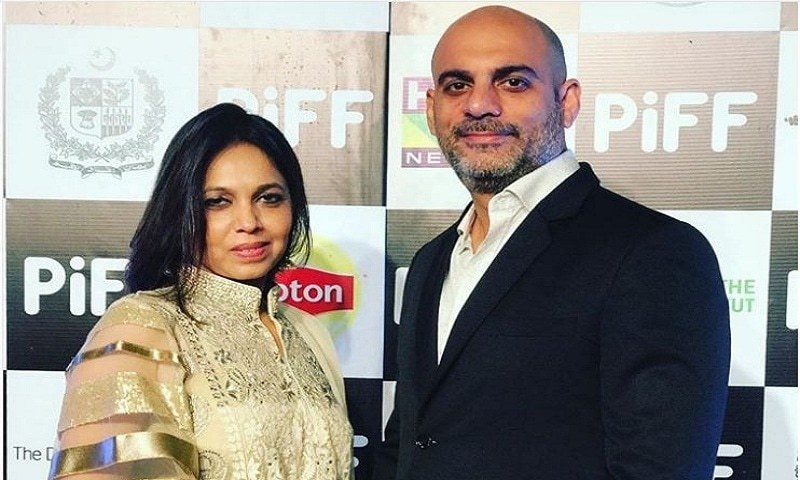 The session explored the importance of collaboration and improvisation in the creative process of screenwriting
Despite the current uncongenial bilateral relations between India and Pakistan, the organization of Pakistan International Film Festival (PIFF) made a successful attempt in bringing imminent media personalities from both the countries on one platform. The festival hosted a number of engaging and interactive sessions where the veterans from the entertainment industry shared their valuable opinions and insights. One of such informative sessions titled, "From Script to Screen and Beyond" was held at PIFF last Friday.
Featuring the director of Hindi medium Saket Chaudhary, Kamran Jawed, Amin Farooqui, Tahir Moosa and Zeenat Lakhany, the session explored the importance of collaboration and improvisation in the creative process of screenwriting.
Moderated by the wonderful writer Asma Nabeel of Khaani fame, the discussion commenced on a note that the process of screenwriting begins with a thought being put to paper later followed by various collaborative phases amongst various roles.
Speaking about the collaboration between director and writer, Saket commented;
"Film is a truly collaborative medium. You collaborate at every stage with various people. The most important part for a director is to create an atmosphere for collaboration."
Another fundamental role being played throughout the collaborative process from script to screen is that of a producer.
"A collaboration happens at a very early stage and that is with the producer. A producer has an important role to play in Bombay. He's the one who puts structure to its place," Saket shared further.
A producer does not only invest in the film. A balanced producer is an important component of the entire production from its development stage to its distribution. Speaking on the subject, the writer of Hindi Medium Zeenat Lakhany said, "Apart from money, you need a producer who believes in your film."
What one sees as a final product on screen undergoes a series of improvisation before morphing into a perfect production. Responding to a question about improvisation in scripts, Lakhany said;
"When it comes to improvisation, you have to be open to listen but don't lose the sense of it. It's about having that fine balance."
Sharing about the experience of improvisation in case of Hindi Medium, Saket expressed, "You cannot teach acting to actors like Irrfan Khan. He is the director of acting like we have Director of Photography (DOP). You keep the core of the scene and improvise it."
They further mentioned about how script doctors have been assisting in the improvisation process in India. "Formal and informal networks have been formed in Bombay during last six to seven years that has led to improvement," Saket told the audience.
Discussing the impact of globalization on storytelling, Lakhany was of the view that stories are becoming universal with time. Quoting the example of Hindi Medium's story, she said, "If you have a story that resonates everywhere, then globalization certainly has an impact."
Responding to a question from the audience regarding Saba Qamar's casting in Hindi Medium, Saket expressed his appreciation for the actress while saying, "Saba has strength, which can really intimidate people."
"Not only on-screen but also off-screen," Zeenat added to the remarks.
The session concluded on a collective note identifying collaboration and mutual respect as the key elements in the successful transformation of a thought from script to screen and beyond.