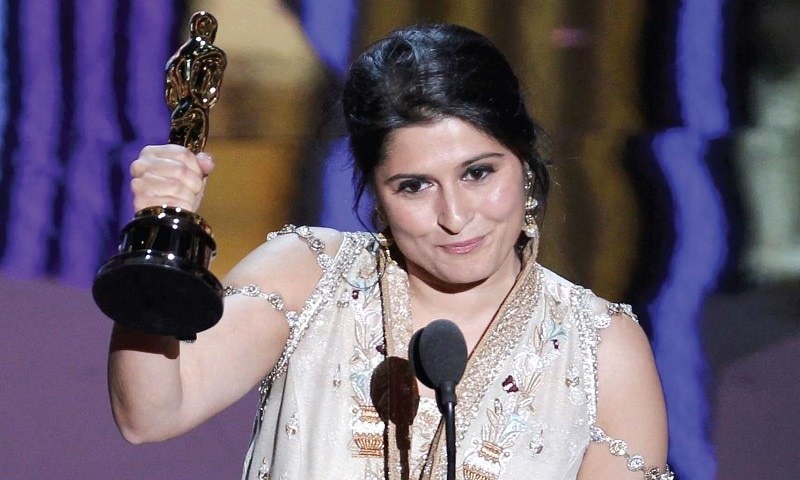 The honor was bestowed upon Chinoy during the Sakhi's New York Gala on April 6th

Sharmeen Obaid Chinoy is Pakistan's pride. This wonder woman has single-handedly brought home two Academy Awards and six Emmy Awards for her films that highlight the plight of woman in the region. Sharmeen Obaid Chinoy is a force to reckon with. The lady continues to add one success after another to her list along with accolades from around the world.
This time, Sharmeen Obaid Chinoy has been honored by Sakhi for South Asian Women (Sakhi), The honor was bestowed upon Chinoy during Sakhi's "Building Resilient Communities" Gala on Friday, held at Cipriani 25 Broadway, New York. The event marked the 29th anniversary of the organization and celebrated women strength and empowerment by honoring powerful women from all walks of life.
Alongside Sharmeen, Rashmi Chatterjee, global sales leader at IBM Security, was also honored at the event.
In conversation with Sharmeen Obaid Chinoy
"Throughout my career – I have believed that film can be a vehicle for change it can amplify the voices of marginalized communities and impact legislation," said Sharmeen Obaid-Chinoy said in a press statement. "I am as much of a film maker as I am an activist pushing for a more just world for women."
Based in New York, Sakhi is an organization working to end gender inequality and domestic violence against women in the world. The organization acts as a platform to empower women and help victims to regain control of their lives.