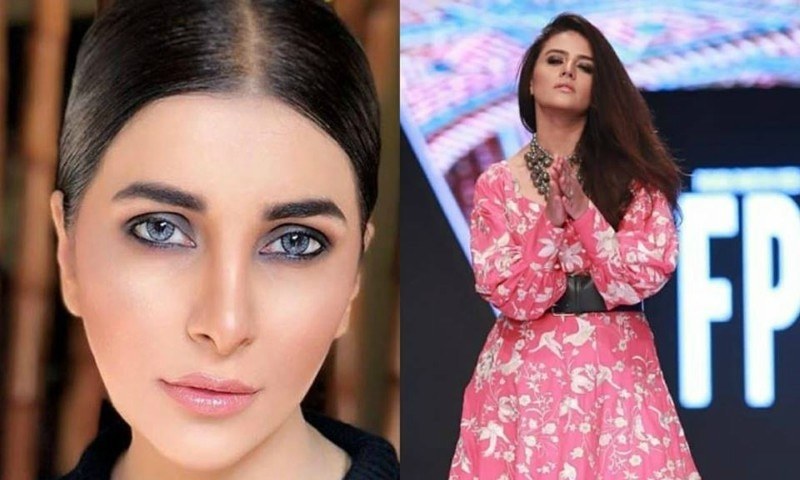 Given that the video was private,yet again,I stand by my stance:we respect all women and their craft very much - Areeba
Few days back, we saw a number of models making fun of Zara Noor Abbas's walk for FnK Asia at FPW. The actress depicted a warrior princess and walked eccentrically but professional models tore her down in a mocking video that they posted on their social media.
Namely, Areeba Habib, Farwa and Javeria mocked Zara Noor Abbas's walk and the video quickly went viral. Zara Noor Abbas then took to her social media to address the models in a heartfelt message.
But in a turn of events, Areeba Habib has openly accepted her wrongdoing and asked of an apology to Zara in an open messaged addressed to the actor.
Read : Zara Noor Abbas brilliantly tears down models trolling her for FPW ramp walk!
"I would like to offer a formal apology to in the wake of the catwalk video incident, which includes myself and my colleagues, Farwa and Javeria. Also, I take full responsibility for uploading the video, and my colleagues had nothing to do with it. The video shows a couple of girls - friends, colleagues - having their own fun in their own time and space, at the conclusion of a long day at work, something that all normal people are allowed to do but I accept that it should not have been done at someone else's expense, especially publicly," shared Areeba Habib.
Adding further Areeba mentioned, "Given that the video was private, yet again, I stand by my stance: we respect all women and their craft very much. It seems like this incident has in fact been blown out of proportion by the third parties involved which is why I thought it would be best to take this chance to apologize for any inconvenience that this video may have caused to Zara Noor Abbas and bring all this to an end."
Having publicly apologized it is great to see Areeba accept her mistake as whatever you do in the privacy of friends should not be put out on display as that often backfires and creates problems especially when the party concerned is also in the same field. But since Zara Noor Abbas is a good sport she too responded to Areeba's post by saying,
"You and your fellows are women with beautiful souls. All said and done. May we know all great women supporting each other and moreover understanding each other. Like I said; Run the world, girls."
And on that note it seems that the matter is brushed under the carpet with both Areeba and Zara deciding to move on and leave the incident behind which is exactly what we all should be doing now as well.