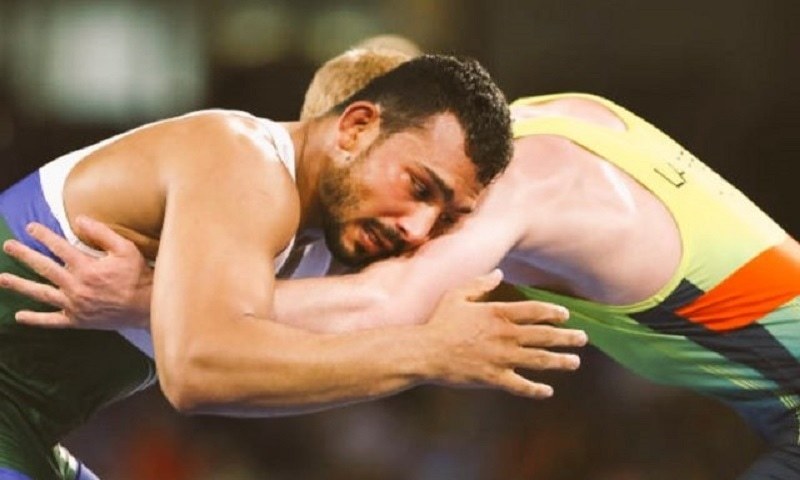 After 4 bronzes, team Pakistan has finally takes a Gold medal at the Common Wealth Games 2018. This adds to the 2 bronze medals won by wrestlers Mohammad Bilal and Tayyab Raza. These medals have taken Pakistan from 35th position to 22nd. Earlier, weight lifters had won 2 bronze medals as well.
Nooh Dastagir bags bronze medal in Commonwealth Games 2018
In the 86kg wrestling competition, 29 year old Mohmammad Inam trounced Nigerian counterpart to take Gold.
Hailing from Gujranwala, Inam has taken over Pakistani social media. Hopefully, we are seeing a star in the making. Other than the Gold, Pakistan also took two bronze medals in wrestling. Mohammad Bilal who had lost the semi final to Indian Rahul Aware, beat George Ramm of England to clinch the 3rd place.
While, Tayyab Raza, also took the 3rd place in 125kg wrestling competition. He achieved 25 points, winning and losing 2 matches each.
Pakistan's tally of medals went up to 5, with one gold and 4 bronze medals.