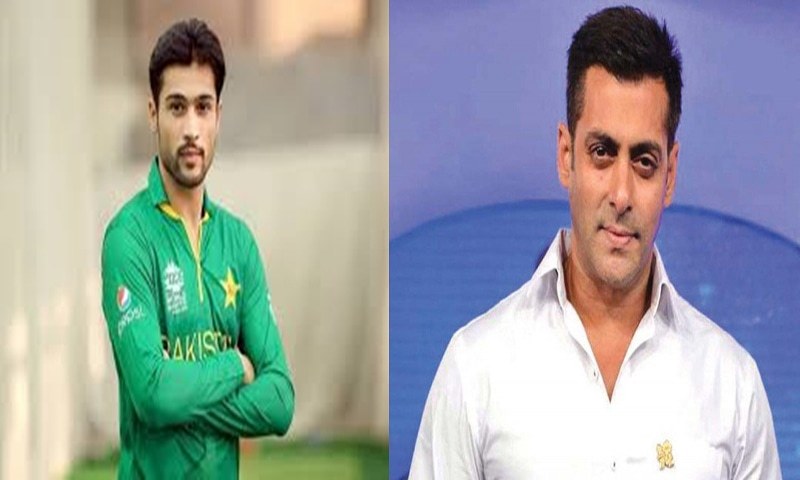 I am a fan of Anna MM Vetticad writings. Her stories are precise and see movies as part of our larger culture. But somehow, I missed her story about Salman Khan, for months. Someone mentioned it yesterday and I rushed to read it. The story primarily focuses on how Salman Khan has trodden the tight rope over the course of 3 decades.
It's a long read but I read it 5 times. It was a brilliantly constructed piece. It gave great insight on why Salman Khan has behaved the way he has, his interaction with the media, charity work, his image and the most importantly the insurmountable bond between him and his fans.
On reflection, at a much smaller level, I see similarities between Mohammad Amir and Salman Khan. As with most India and Pakistan comparisons, this is also a bit disproportionate. But there are similarities. Like Salman Khan, Amir has seen jail time. While, Salman's offences were much more serious, Amir perhaps has spent more time in jail at a stretch. However, to their set of fans, it was never their fault. Salman has been framed for killing just an animal and Butt set up the trap for Amir to fail. Amir's feuds with the media are famous, while Amir has been called out for putting Nadia Khan under the spot with his comments (YouTube it, if you cant remember it). Salman Khan's behavior with women is well documented. And if you think there was no Amir incident in this area, you are wrong. Remember when Umer Gul and Mohammad Amir got into it for fighting near the fine leg boundary to be near the 'girls'?
Mohammad Amir, the work horse or the strike bowler?
What is more relevant is how the two seem to (or in case of Amir is trying to) take the easier, popular route. Film as an art form has unique challenges. Salman Khan has found a formula of posturing (not acting, ask the experts) and stuck to it. Unlike even for the biggest contemporary stars like Shahrukh or Amir Khan, the evolution process of Salman Khan has been absent. You can quote a Swades or a My Name is Khan for Shahrukh and Dhoobi Ghatt and Taray Zameen Per for Amir, where does Salman Khan stand in this race? Ask his fans, and he would be the best thing to happen to Bollywood because he has a heart of gold and does charity.
Now Mohammad Amir wants to quit test matches. The easy way out. He wants to play selected test matches. Since his return, his performances in at least test matches have been ordinary. What gives him this privilege to pick and choose at this relatively young age? But he will be afforded that privilege. Don't ask me why. Because why is Sallu bhai the star he is? No one and I mean no can answer. The same (to a lower degree) applies to Mohammad Amir. Yes, despite those 3 wickets in the Champions Trophy final and the drop catches and what not. Mohammad Amir cannot act as if he is the outstanding performer for the team until he becomes one. Until then he should be treated as just another bowler. But he wont, much like Bhai.