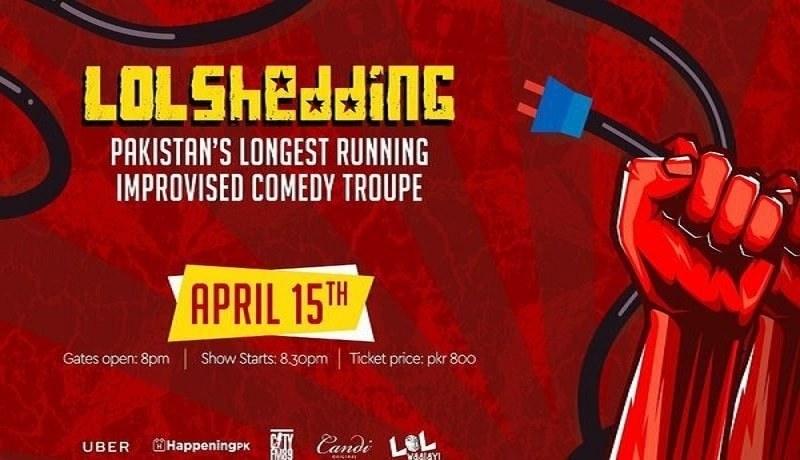 The heat wave in Karachi is absolutely destructive these days. And to top that off KSC has decided to burn us all alive with insistent load shedding. But at least there's someone who's planning to help Karachiites beat the heat.
Yep, you heard us right. Our favorite comedian cum rapper cum singer, Ali Gul Pir, is all set to bring the first ever improvised comedy show to Karachi. Improv comedy needs one to be increasingly witty and be spontaneous, attributes which Ali and the Lol-Walay troupe are famous for.
So putting all their talents and forces together, Lol-Walay are all set to bring Lol-Shedding, an interactive session where the comedians will not only entertain and interact with the audience but will also engage in fun and games with them.
The lineup of comedians for Lol-Shedding includes Akbar Chaudhry, Syed Kumail, Sannan Wastani, Zubair Tariq, Adi Adeel alongside Ali Gul Pir. The theme will revolve around the burning hot heat wave in Karachi and the trouble KSC has been giving us for life.
So get ready people, beat the heat with Ali Gul Pir and gear up to get your tickets for the first show of Lol-Shedding tomorrow 15th April, only at PACC.
Ali Gul Pir's next is 'De Maar Saday Chaar,' a rap battle between extremists!