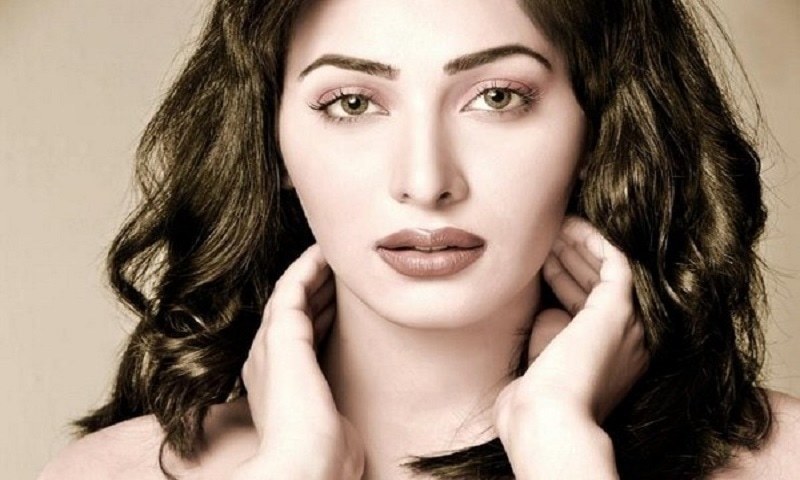 The leading lady of Kaaf Kangana talks about her upcoming film, working with Khalil sahab and her passion for acting
Kaaf Kangana, has been in the news for a while. Starting with changes in the cast and how the film, being produced by ISPR, will tell a love story with a patriotic angle. After rounds of news, it seems Eshal Fayyaz has been finalized to play the lead alongside Sami Khan in the film.
And here's the lady, talking for the first time ever, about her upcoming film, her role, her equation with Khalil Sahab and her passion for acting.
HIP: Khalil ur Rehman is a legendary name of the industry. He wrote Punjab Nahi Jaungi, which is Pakistan's highest grosser ever. How were you approached for this role and how did you feel about it?
Here's what the final cast of Kaaf Kangana looks like for now!
Eshal Fayyaz: I was really honored and thrilled. I was approached directly by Khalil Sahib. He saw my recent dramas and liked my acting skill. I really feel over the moon as I'm doing the lead role. I got lucky that Khalil Sahib choose me to be the part of his legacy
HIP: Are you a fan of his work? Do you watch a lot of Pakistani films and dramas?
Eshal Fayyaz: I'm a great fan of his work like any other actor and yes I do watch Pakistani dramas and films regularly to keep myself updated.
HIP: So I read that the story begins in 1947 and is being shot in Lahore, is that correct? How was that experience?
Eshal Fayyaz: Yes, the story starts and revolvers around the partition and how it transits to the present. It will be shot all over Pakistan but mostly in Lahore.
HIP: In Punjab Nahi Jaungi, Mahwish Hayat was the force behind the whole film. For me, it was a very strong character. Is Kangana, a similar character?
Eshal Fayyaz: Yes, Kangana is very much the central and strong character for the film. She is the driving force behind the story and how it falls into place eventually.
HIP: From a film point of view, my reference is Punjab Nahi Jaungi. That film was visually very appealing, using different colors, blending in the beauty of Punjab. Is the feel of Kaaf Kangana similar or different?
Eshal Fayyaz: Kaaf Kangana is going to be an eye opener as it is being filmed at unique locations. It is being shot in quite secluded areas. The costumes are lovely, locations are fantastic and visually it will be a very different film.
HIP: Have you heard any songs? How is the music of the film?
Eshal Fayyaz: Yes, I have and I must they are music to ones ears and soul, Khalil Sahib has picked a the best in the industry. We have Naveed Nashad as the main composer and Sahir Ali Bagga for one song. The music is totally romantic, brimming with love songs. Ari Lohar, Rahat Fateh Ali Khan, Shafqat Amanat Ali, Farhan Saeed and Bina Khan have lent their voices to the music in Kaaf Kangana.
HIP: There has been a lot coverage for whatever reasons about this film. Plus, it has such a massive name as its director and writer. Does that put any pressure on you as a performer or you just focused on the job?
Eshal Fayyaz: Yes 100%, it has put a lot of pressure on me. It's not just me, it's about the names attached to this film. I have to perform as per their expectations. I am just trying to give it my all. Working with Khalil Sahib, I believe things will be easy because he knows what he wants and he ensures his actors give in to his directions. He's a tremendous director.
HIP: That's enough about the film one question about your own journey. You started as a model and now you are acting. How did you get into acting?
Eshal Fayyaz: Yes I started as a model but my passion was always acting. Modelling gave me the confidence to face the camera, and live audience when we did shows. I was offered dramas in the past while I was modelling, but I wasn't ready at that time and once I felt confident I did it.
Eshal is bold, confident and extremely down to the earth, qualities which are hard to find these days. The lady will be gracing Kaaf Kangana as its leading lady. The film, as confirmed by Khalil Sahab himself, has wrapped 60% of its shoot and will probably release on Eid ul Azha.
Khalil Sahab himself is all praises for Eshal, whom he speaks very highly of. "She's extremely hard working," KRQ puts in. "Eshal and her dedication reminds me of Aisha Khan and Maria Wasti, wonderfully talented and hard working. I have very high hopes of her."