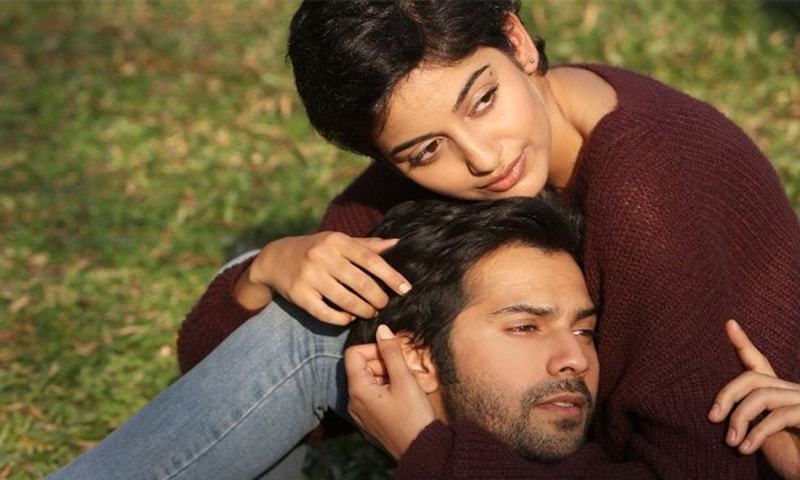 October is a beautifully crafted film, which deserves your love!

When I interviewed Faizan Khawaja, he said something which is quite obvious yet it has stayed with me. 'A good director can conjure up something with a poor script, but a bad director can ruin a good script'. I am so glad that a wonderful writer like Juhi Chaturvedi has teamed up with Shoojit Sircar. Vicky Donor and Piku and now October, the pair continue to leave us in awe with each of their films.
Dan or Danish (Varun Dhawan) is a rather petulant hotel management trainee at a five star hotel. He is aimless, wandering around telling people what to do but struggling to get something going for himself. Varun Dhawan, sheds all his exuberance and fits to the character. There are other trainees, struggling with the demands of an industry formed to massage egos of the rich. Shiuli Iyer (Banita Sandhu) is another one of the management trainees. The nuances of the relationship (or the lack of it) b/w the two are superbly played.
Varun Dhawan wishes JPNA 2 the very best of luck!
An accident leads to Shiuli Iyer being hospitalized (that's the trailer, no spoiler here). This in a strange yet gratifying way gives Dan, a purpose in life. The wandering boy, slowly and I mean slowly transforms into a carrying man. Gitanjali Rao as Shiuli's mother, is breathtakingly brilliant. Her face communicates more than the dialogues. The film continues through this journey of some form of self-discovery for Dan and embraces the hearts and minds of the audiences.
Avik Mukhopadhyay (cinematographer) paints a soothing picture using different seasons. What is happening with the characters may be painful to watch but the outlook of the film matches the love that holds these characters together. It also puts a question mark on the dispassion with which hospital staff deals with relatives of patients, while also portraying how the hotel industry is training individuals to be slaves.
October is a beautifully crafted film, which deserves your love and more. It deals with complex human emotions in a mature and delicate manner.